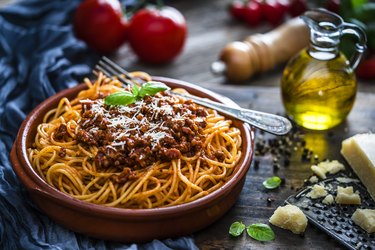 A big turkey might be the centerpiece of your Thanksgiving table, but what's even better than enjoying it fresh out of the oven is having plenty of leftovers for the weekend ahead.
And those leftovers especially come in handy when you're too burnt out to cook.
We can't blame you if you get tired of eating turkey with alongside the traditional holiday sides, so we rounded up six easy recipes that transform the bird. From soup to pot pie, keep scrolling for six must-have leftover turkey recipes to enjoy all week long.
Want more healthy recipes?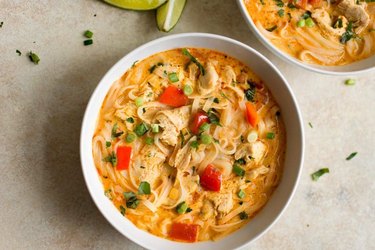 You'll love the Thai-inspired flavors in this rich, creamy soup. With flavors of garlic, red curry paste, basil, cilantro and bell pepper, you can count on every bite hitting a different flavor profile. "To make this soup lighter, opt for low-sodium broth and lower-fat coconut milk," Mia Syn, RDN of Nutrition By Mia, says. "While coconut is nutrient-dense, it's also high in saturated fat, which should be limited in excess."
2. Leftover Turkey in Creamy Mushroom Sauce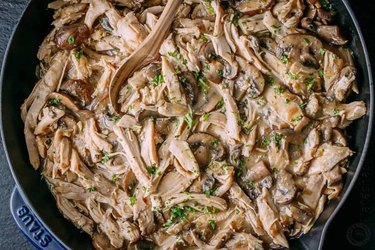 There's nothing better than comfort food come the colder months and combining lean turkey with meaty mushrooms in a creamy sauce makes for the ultimate cozy dinner. Syn recommends replacing butter with olive oil for heart-healthy fats. Consider serving this creamy turkey topping with a scoop of cauliflower rice or brown rice, and pair the dish with a side of veggies.
​Get the Leftover Turkey in Creamy Mushroom Sauce recipe and nutrition info at Natasha's Kitchen.​
3. Crock Pot Turkey Bolognese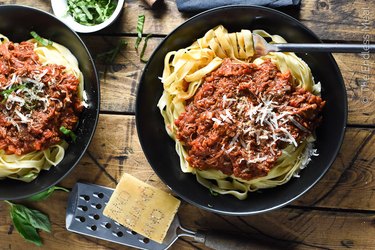 It's no secret that pasta and red sauce is a family favorite. This rendition incorporates a slow-cooked bolognese that calls for lean turkey instead of traditional beef or sausage. To keep this meal well-balanced, try serving it over whole-wheat pasta for a hearty dinner or zucchini noodles if you want something more low-carb.
​Get the Crock Pot Leftover Turkey Bolognese recipe and nutrition info at The Endless Meal.​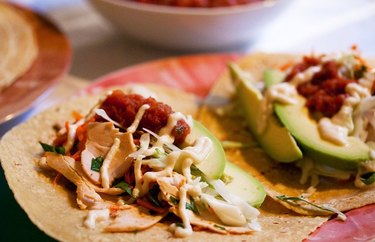 There really are no rules when it comes to making tacos. With turkey as the star of this dish, you'll only need to add fresh produce like cabbage, avocado, tomatoes and limes to complete this dish. If you want to add cheese, Syn suggests keeping it light by limiting the amount you top your tacos with to avoid significantly raising the saturated fat and calorie count.
5. Skillet Turkey Pot Pie With Whole-Wheat Buttermilk Biscuits
If you love the delicious flavors of a pot pie but don't want to go through the hassle of making it (crust included), you'll love this easy skillet recipe. All the flavors are still present, but the main protein is swapped with succulent turkey. To lower the saturated fat, simply halve the amount of heavy cream called for and dilute it with water in its place, Syn says.
​Get the Skillet Turkey Pot Pie With Whole-Wheat Buttermilk Biscuits recipe and nutrition info at Savoring Today.​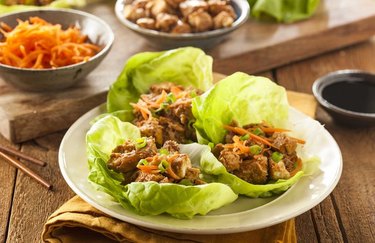 These turkey lettuce wraps are perfect for a light, low-carb lunch. They're filled with fresh vegetables like mushrooms and scallions and can be served with your toppings of choice (we say go for guac!). Syn notes that because the turkey is so protein-packed, there is some staying power in this recipe that will keep you full for hours.