Calcium is vital for cells to function properly, and to strengthen bones and teeth. Hypocalcemia describes the condition of too-low blood calcium; it most often results when the body loses too much calcium through urine, or when the bones are not moving enough to the blood. Blood calcium levels can drop moderately low with no noticeable signs or symptoms; symptoms typically develop over time, or when levels drop dangerously low. See your doctor if you think you might be affected.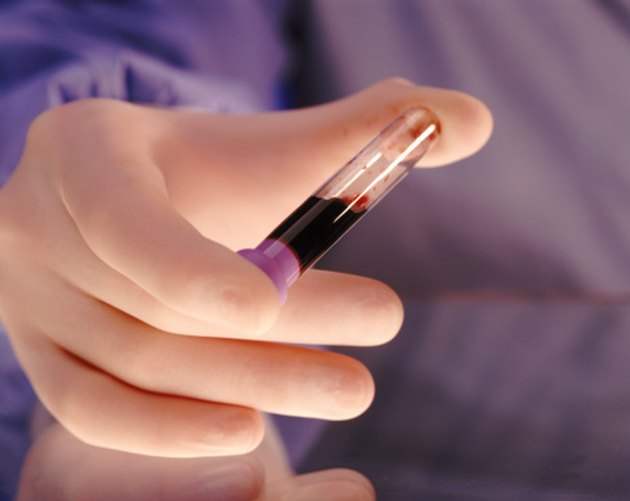 Neurological Impairment
A low blood calcium level can affect the functions of the nervous system and result in mental confusion, memory loss, hallucinations and delusions, according to Merck. Some people may also seem depressed. These symptoms will immediately cease if blood calcium levels are increased.
Impaired Movement
Hypocalcemia can also cause changes in body movement, including muscle twitches and body tremors, Merck notes. When calcium levels drop dangerously low, muscle spasms can occur. In some cases, throat muscles can spasm, causing difficulty breathing. Newborn babies with low calcium levels may appear jittery, twitchy, or lethargic, according to the Children's Hospital of Pittsburgh.
Seizures
Too-low calcium levels can also trigger seizures, Merck reports. Both babies and adults suffering from hypocalcemia are at risk of seizures because of the condition.
Sense of Touch
A person's sense of touch can be impaired by low blood calcium levels. Some people may feel as though the skin is tingling, burning, or is numb. This is most often felt in the fingers, feet, lips and tongue, Merck explains.
Heart Rhythm
Low calcium levels can lead to abnormal heart rhythms, according to Merck. As with other symptoms, you should see your doctor if you experience an abnormal heartbeat.