Involuntary muscle spasms may take the form of minor twitches or larger limb jerks. The behavior goes by a number of names, including myoclonus, muscle fasciculation and benign muscle spasms. The muscle spasms may be a mere annoyance, or they may be a sign of a serious health condition. Obtaining a medical diagnosis and understanding the cause is important.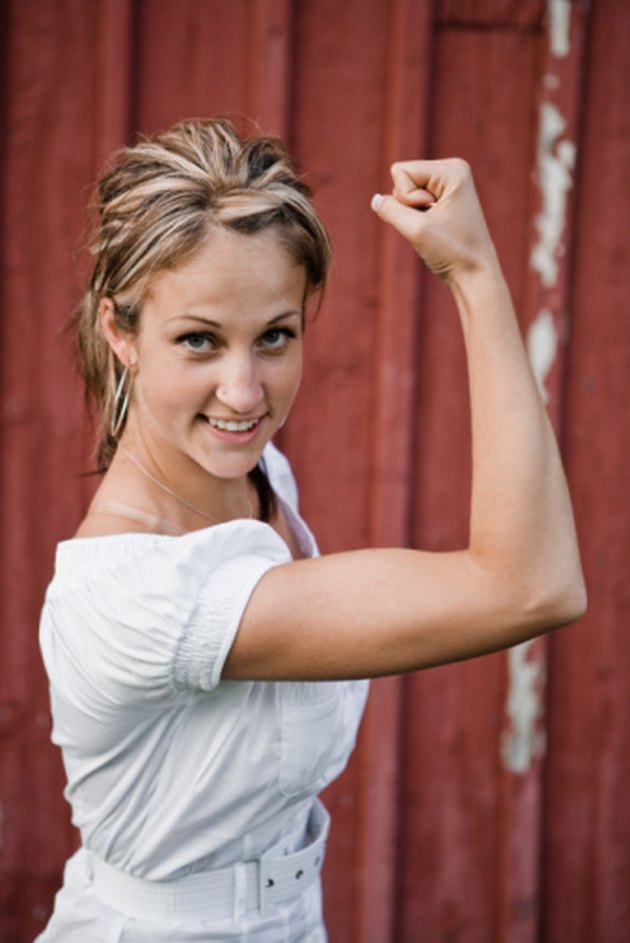 Nutritional Deficiencies
Involuntary muscle spasms may be caused by poor dietary choices or nutritional deficiencies. According to the website Acu-Cell and the University of Maryland Medical Center, different involuntary muscle spasms may be linked to the presence or absence of vital nutrients in the body. A lack of sufficient vitamin C, vitamin E or potassium may trigger small spasms. Acu-Cell notes that taking supplements or making dietary changes can go a long way toward stopping symptoms.
Thyroid Problems
According to MayoClinic.com, thyroid problems may cause involuntary muscle spasms. Thyroid issues are most likely the cause of muscle spasms occurring around the mouth, but involuntary muscle spasms may also occur in the hands, arms and throat. To know if this is the reason for muscle spasms, blood tests should be performed to pinpoint thyroid levels.
Stimulant or Drug Use
Involuntary muscle spasms may be caused by overstimulation of the muscles and nerves due to dietary choices or drug use. The University of Maryland Medical Center cites too much caffeine as a prime cause of muscle spasms, and Acu-Cell notes that supplements, such as taurine, can have a stimulatory effect. On a more serious note, MayoClinic.com states that chemical or drug poisoning may lead to involuntary muscle spasms.
Lou Gehrig's Disease
Lou Gehrig's disease is marked by involuntary muscle spasms, according to the University of Maryland Medical Center. While not all involuntary muscle spasms will have a serious underlying cause such as this, the University notes that special precautions should be taken when muscle wasting or weakness is accompanying the twitches.
Epilepsy
Epilepsy is a cause of both major and minor involuntary muscle spasms. While most people associate epilepsy with major seizures, small muscle twitches may be the only outward symptom of the disease, according to MayoClinic.com.