A muscle spasm is a painful, sudden tightening of muscles that occurs during physical activity. You're more likely to have muscle spasms if your diet is deficient in calcium and potassium or if you're dehydrated. Magnesium is also important for muscle relaxation. Eating foods that contain these minerals might help reduce the occurrence of muscle spasms. Speak to your doctor if you have frequent or severe muscle spasms.
Calcium-Rich Foods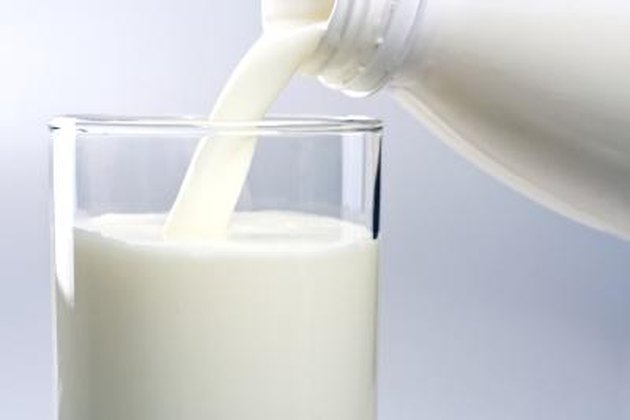 Calcium is essential for muscle and nerve function so that muscles contract and relax properly. According to the National Institutes of Health's Office of Dietary Supplements, most adults need 1,000 to 1,200 milligrams of calcium each day. Dairy products such as milk, cheese and yogurt are all high in calcium. Sardines, tofu and calcium-fortified orange juice and breakfast cereals, turnip greens and kale are also good sources of calcium.
Potassium-Rich Foods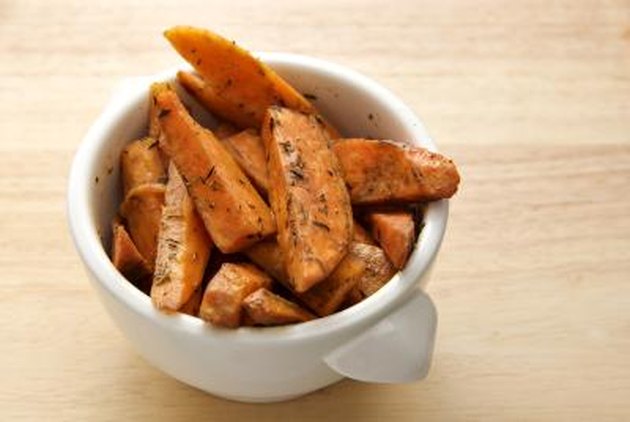 Potassium works with calcium for normal nerve and muscle function. According to the Institute of Medicine, most adults should get 4.7 grams of potassium from foods every day. Potassium is found in a variety foods, but most Americans don't get enough. Most fruits and vegetables are high in potassium, especially potatoes, sweet potatoes, cooked greens and bananas. Nonfat milk, yogurt, chicken and fish are also rich in potassium.
Foods High in Magnesium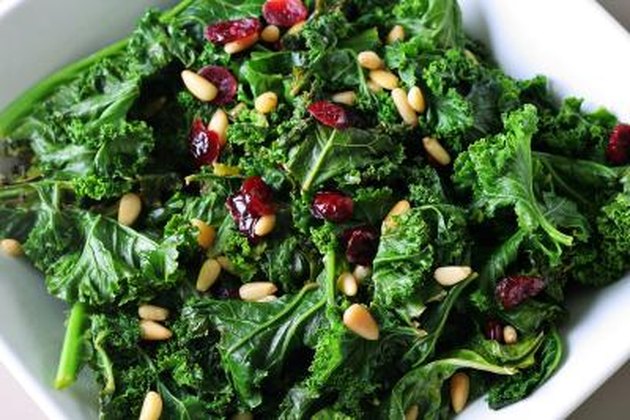 Magnesium helps your muscles contract and relax. According to the Institute of Medicine, women need between 310 and 320 milligrams per day, depending on age, and men need between 400 and 420 milligrams each day. Pregnant woman need between 350 and 400 milligrams every day. Dark leafy green vegetables are the best source of magnesium. Other vegetables, fruits, nuts, seeds, whole grains, legumes and meats are also good sources of magnesium.
Hydrating Foods
Your body needs water to transport nutrients to cells and to remove waste from the cells. According to the Institute of Medicine, adults need about 2.8 to 3.9 quarts of water every day. All beverages, soups and broths contain water and so do many foods you eat, especially fresh, watery fruits such as oranges, tomatoes, and watermelon. Not everyone agrees that water intake is connected to cramps, however. According to a study published in 2013 in "The British Medical Journal," the level of hydration had no effect on exercise-induced muscle spasms. The study also stated that other factors such as neuromuscular control might be more important in the onset of muscle cramps. So if you're adequately hydrated and consuming enough electrolytes, frequent muscle cramps may be due to something else.