When it comes to weight loss, not all workouts are created equal. Running, coupled with a proper nutrition routine, can be a healthy way to lose weight.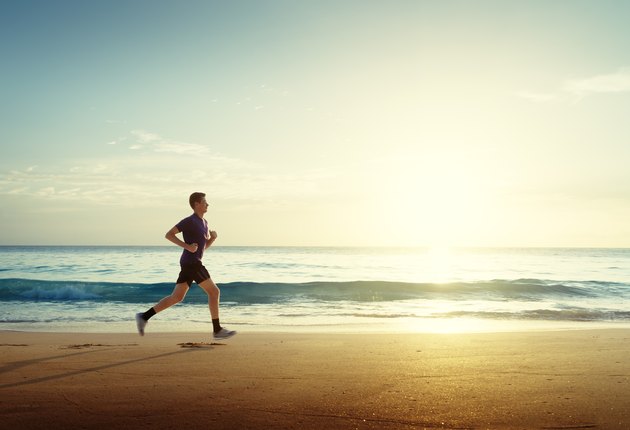 Before you starting training for a method, you may want to rethink your weight-loss plan. Not only does long-distance, steady-state cardio take a long period of time to burn calories, it also burns fewer calories than sprint-interval exercise.
More Calories, Less Time
Research supports sprint-interval training as a better weight-loss workout than endurance training, such as long-distance running. A study published in 2012 in The International Journal of Sports Nutrition and Exercise Metabolism concluded that sprint-interval training done three times per week for six weeks resulted in more body-fat loss than endurance training, even though participants spent less time doing springs. In fact, two minutes of intensity equals 30 minutes of steady-state exercise, which proves that sprinting is more efficient at burning calories.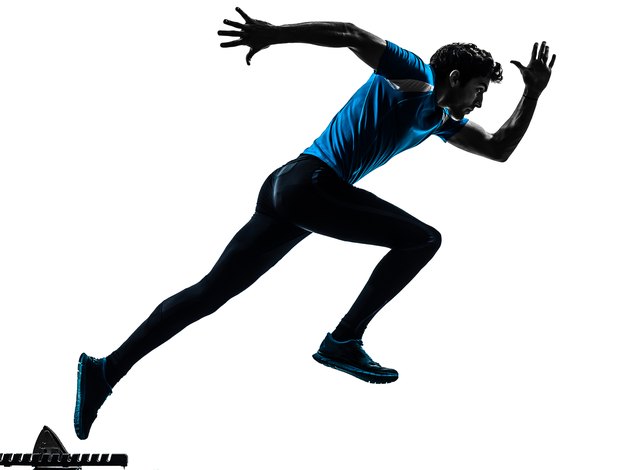 High-Intensity Intermittent Exercise
If you want to burn calories and increase your aerobic and anaerobic capacity, it's important to include high-intensity intermittent exercise. According to a study published in 2011 in the Journal of Obesity, high-intensity intermittent exercise is the most effective form of exercise to reduce subcutaneous and abdominal fat. Furthermore, this type of training, which includes sprint intervals, increases both aerobic and anaerobic fitness.
You can do high-intensity sprint intervals on a treadmill or outside. Start with a 10-minute warm-up, during which you're running at a moderate pace. Then, raise your pace to a sprint for 60 seconds (or as long as you can sustain it). Return to a moderate or walking pace to allow your heart rate to recover. Continue these intervals until you've been exercising for a half an hour. Finish up with a cool down lasting between 5 and 10 minutes.
There's no rule on how fast your sprinting intervals should be, as it largely depends on your level of fitness. Simply run as fast as you can sustain for 60 seconds, whether it's at a 6 mph pace, 9 mph pace or higher.