Because it's still an exotic meat, most Americans encounter ostrich as a food source in between two hamburger buns. Ostrich patties provide a healthy alternative to ground beef patties, and many people consider them tastier and more interesting than turkey or chicken.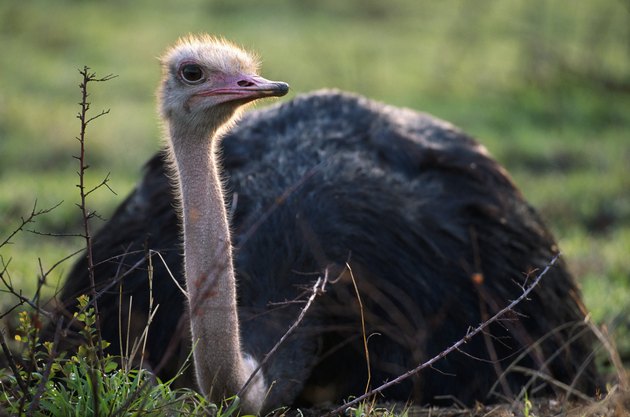 Serving Size and Calories
The USDA gives nutrition information for a single patty of ground ostrich weighing 109 g. An ostrich patty contains 180 calories, of which 86 come from fat. The remaining 94 come from protein. Ostrich patties contain no carbohydrates.
Fats
One serving of ostrich contains 9.5 g of total fats. This includes 2.4 g of saturated fats, the unhealthy kind that raises your levels of LDL cholesterol.
Protein
An ostrich patty contains 22 g of protein, nearly half your daily protein allowance, in each serving.
Nutrition Content
One serving of ground ostrich delivers 84 percent of your daily vitamin B-12, 51 percent of your selenium and about one-quarter of your daily niacin, vitamin B-6, phosphorus and zinc. It contains smaller but significant levels of thiamin, riboflavin, pantothenic acid, iron, potassium and copper.