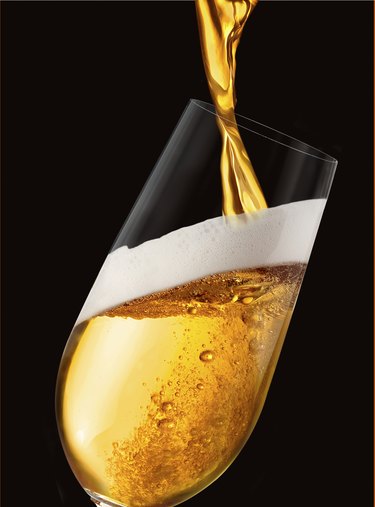 Blue Moon is a Belgian-style beer brewed by the Coors Brewing Company in Colorado. Blue Moon makes a wide variety of beers, including Blue Moon Belgian White, Full Moon and Harvest Moon.
Belgian White
Blue Moon Belgian White has 164 calories per 12-oz. bottle and 13 g of carbohydrates. The wheat-style beer contains 5.4% alcohol and is often served with an orange slice as a garnish and flavor enhancer.
Full Moon
Blue Moon Full Moon is an abbey single-style ale that contains 180 calories and 15.3 g of carbohydrates in a 12-oz. bottle. Full Moon is slightly heavier than the Belgian White and has a higher alcohol content at 5.52%.
Harvest Moon
Blue Moon Harvest Moon is a hybrid-style beer available only during the fall. This pumpkin-spiced beer contains 180 calories per bottle and 14.7 g of carbohydrates. Harvest Moon has slightly fewer carbs then the Full Moon and it has the highest alcohol content of the three beers at 5.76%.