Because of the multiple side effects of synthetically manufactured drugs and medicines, a lot of people are now adopting older forms of treatment like ayurveda, which focuses on using natural ingredients to heal various illnesses. Common digestive problems and colds can be treated with ayurveda, but it is important to consult with your doctor before taking any supplement or medication. Triphala is an herbal medicine that is used to treat anemia, constipation, ulcers and even obesity. Triphala formulations are used by many medical professionals and are also available over the counter.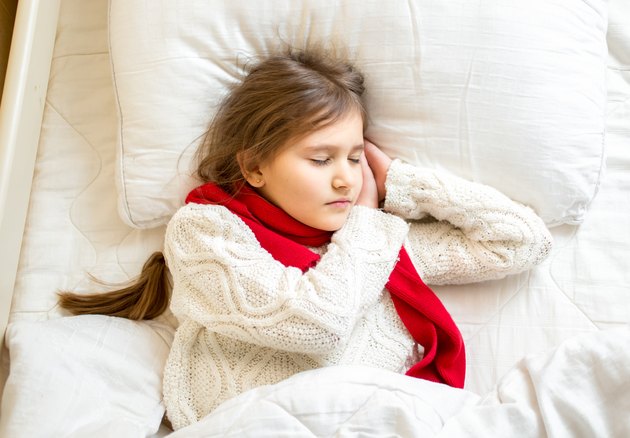 Triphala
Triphala is an herbal formulation of three fruits, deriving as it does from a Sanskrit word for "three" and another meaning "fruits." Triphala contains amla, bihara and harada. It is one of the most popular ayurvedic medicines available on the market. According to the Sloan Kettering Memorial Cancer Center, triphala has demonstrated anti-inflammatory, antioxidant, antibacterial, anti-diarrhea and anti-cancer properties, which makes it a powerful herbal substance.
Benefits
Since it is an ayurvedic formulation, triphala can be used by both children and adults. It helps in lowering blood pressure and cholesterol, improves digestion and can be used for treating indigestion and constipation, helps in improving eyesight and liver functions, has properties that can help prevent cancer and helps in healing bacterial infections and ulcers, although these effects have not been tested in clinical trials. According to PubMed.gov, triphala may inhibit the HIV virus, helping prevent AIDS.
Uses
Triphala is usually never mixed with any other herbal drug and can be taken in a capsule form for allergic reactions and treating digestive problems. According to Sloan Kettering Memorial Cancer Center, triphala may cause gastrointestinal side effects. It can also be used for treating minor diseases such as fever.
Problems
Before taking triphala, or any type of ayurveda, you should always consult with your doctor. Drug interactions can be a concern if you are taking other medications. Very high dosage of triphala, in excess of 10 to 15 capsules, can cause adverse reactions like diarrhea, and pregnant women should avoid triphala since it can increase gas and also cause irritable bowel syndrome.
Dosage
You should always consult with your doctor before taking any new supplements or medication. Triphala dosage is always mentioned on the label. Remember not to exceed the recommended dosage.
Is This an Emergency?
If you are experiencing serious medical symptoms, seek emergency treatment immediately.