METS are commonly used in health care to determine the intensity of various activities. It can often be unsafe for individuals with heart disease to participate in activities with a higher MET range. A MET is the amount of oxygen consumed per kg of body weight per minute. A VO2 measurement represents the oxygen consumed in that equation.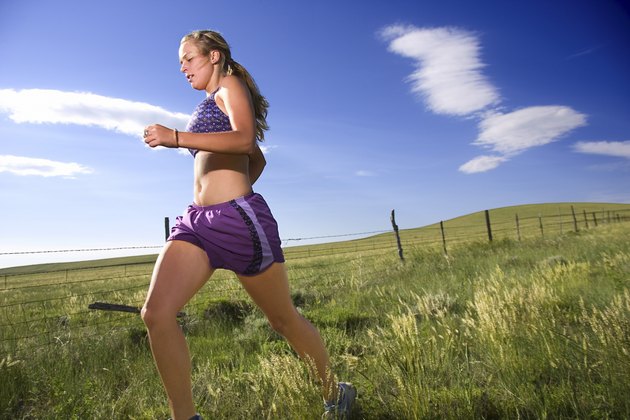 Step 1
Obtain an accurate VO2 measurement. These tests are performed commonly by cardiologists and cardiac rehabilitation facilities. The test consists of placing a mask over the mouth to measure oxygen as it enters the body. The test is often performed during exercise in order to determine if exercise is safe for the patient.
Step 2
Divide the VO2 by 3.5 using a calculator or pen and paper. The final MET value should be about one for a resting value and anywhere between two and five during walking.
Step 3
Use an accurate MET chart such as the one at rockwellfitness.com to compare the METS for various activities. If you are told by a health care provider to exercise at a certain MET level it is very important to use an accurate chart. You can also calculate calories burned per minute during an activity by multiplying the METS by body weight in kg and dividing by 60.
Warning
Always consult a physician before beginning a new exercise routine.
Is This an Emergency?
If you are experiencing serious medical symptoms, seek emergency treatment immediately.