According to the Mayo Clinic, pancreatitis is inflammation in the pancreas. Your pancreas health is vital to your overall health, and certain foods are particularly beneficial for this internal organ. If you're dealing with pancreatitis, adding these to your diet may help.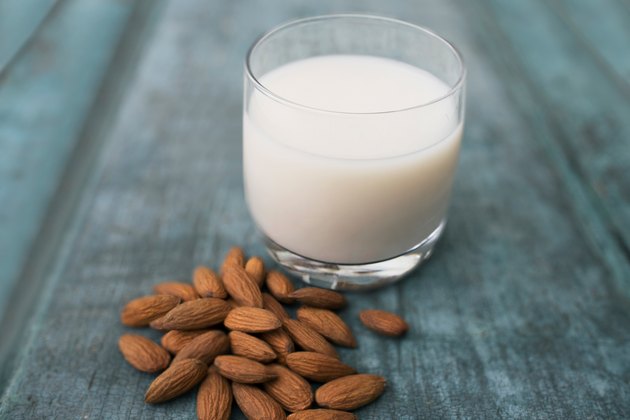 What Is the Pancreas?
Pancreatitis is the result of those digestive enzymes damaging the pancreas and causing inflammation. Whether you have acute or chronic pancreatitis, both are serious and may lead to complications. If you're experiencing abdominal pain, which is common with pancreatitis, shifting to foods good for the pancreas can give it a rest and allow it to recover.
If this organ is chronically inflamed, your body will not be able to produce enough of the digestive enzymes that allow for proper nutrient absorption. Over time, this may result in malnourishment and weight loss, which could cause other health issues.
A potential effect of chronic pancreatitis is the loss of proper pancreatic and endocrine function. If this happens, you may develop diabetes because your body can no longer produce insulin. In this situation, you must take insulin to maintain good health.
Foods to Avoid With Pancreatitis
According to the Cleveland Clinic, foods to avoid with pancreatitis include anything high in fat or fried, as well as foods that are high in sugar.
Butter and margarine
Red meat and organ meats
Mayonnaise
Potato chips and French fries
Pastries
Ultra-processed foods
Whole-fat dairy
Sugary drinks
Caffeine
This vital organ is responsible for processing the majority of the fat you eat, so the more fat you have in your diet, the harder your pancreas has to work. Foods high in simple sugars and fat also boost your triglyceride levels, or the fatty acids in your blood, which may increase your risk of developing pancreatitis.
Dietary changes are the most beneficial for people with mild pancreatitis. However, for those who are experiencing moderate or severe symptoms, diet alone isn't always enough to help manage their condition.
Following a Pancreatitis Diet
A pancreatitis diet is high in protein. The protein should come from lean meat because animal fats and simple sugars may create problems for the pancreas. Besides lean protein, you should be eating plenty of foods good for the pancreas, such as fruits, vegetables, low-fat or fat-free dairy or dairy-free products, such as almond or oat milk. You should also aim to include lots of beans and lentils into your diet.
When choosing fruits and vegetables to eat, seek foods with high antioxidant levels. These include berries, leafy green vegetables, sweet potatoes, carrots, walnuts and grapes. Keep anything like fatty fish, nuts and seeds, avocado and olive oil in your diet in moderation.
Making these dietary changes limits your cholesterol intake while also increasing your fiber intake. This alone may lower your risk of developing high triglycerides and gallstones, which are two of the leading causes of acute pancreatitis. Increasing your antioxidant intake helps combat the free radicals in your body and reduce inflammation.
It's also a good idea to add medium-chain triglycerides or fats that are derived from palm kernel or coconut oil as these could help improve your nutrient absorption if you're suffering from chronic pancreatitis.
To help heal your acute pancreatitis, you should:
Keep your total fat intake below 30 grams per day and eliminate saturated fats
Take a multivitamin to replenish fat-soluble vitamins, as well as zinc, folic acid and B12
Eat several small meals throughout the day so your pancreas doesn't have to process so much at once
Avoid alcohol
Do your best to quit smoking
Stay hydrated
Add one to two tablespoons of medium-chain triglycerides to your daily diet. If your pancreatitis becomes chronic or severe, continue to do this between episodes.
According to the Columbia University Irving Medical Center, patients dealing with chronic pancreatitis need to be tested regularly for nutrient deficiencies. Based on the results of their annual blood tests, vitamin therapy may be administered. Those suffering from malnutrition may want to work with a registered dietitian to develop a personalized pancreatitis diet plan.
Keeping the Pancreas Healthy
According to the NIDDK, people with high triglycerides, certain autoimmune conditions, diabetes and gallstones are more likely to develop pancreatitis. Those who are obese, smoke cigarettes, or consumed a lot of alcohol may also deal with pancreatitis. If you fall into one of those categories, aiming to maintain pancreas health through dietary choices is critical to your overall health.
Complications of pancreatitis include blockage in the pancreatic or bile duct, leakage from the pancreatic duct, failure of the heart, kidney, or lungs and even death. Acute pancreatitis may lead to infection, bleeding or dehydration.
Chronic pancreatitis may lead to maldigestion, malabsorption and malnutrition as well as pancreatic cancer and osteoporosis. The Columbia University Irving Medical Center says that pancreatic enzymes may need to be prescribed in severe cases. If your doctor recommends these supplements, you must take them regularly to prevent flare-ups.
Since the pancreas doesn't work optimally, these enzymes are prescribed to help you digest food properly and remove stress from the pancreas while avoiding malnutrition. Because your ability to eat healthier will improve, your risk for malnutrition will decrease.
If your pancreatitis was caused by alcohol use, it is best to stop drinking alcohol. If other causes, such as gallbladder issues, have been resolved through gallbladder removal and your pancreas has returned to normal, you should only consume alcohol in moderation. In case you're dealing with chronic pancreatitis, you may have ongoing malabsorption and inflammation, so digestive function in insulin function is lost, creating issues with regular alcohol use.
For optimal pancreas health, stay away from sugary foods and follow a low-fat diet most of the time.
Is This an Emergency?
If you are experiencing serious medical symptoms, seek emergency treatment immediately.