Athlete's foot and ringworm are some common types of skin fungus that many people will get at least once in their lifetime. Tinea versicolor, another common fungal infection that leaves white or brown patches in the skin, is often recurrent and flourishes in summer, when the weather is warm and conditions are ripe for fungus proliferation. Improper diet and vitamin deficiency are often to blame for the growth of skin fungus, as is a weakened immune system. A proper diet and vitamin supplements might help improve your condition.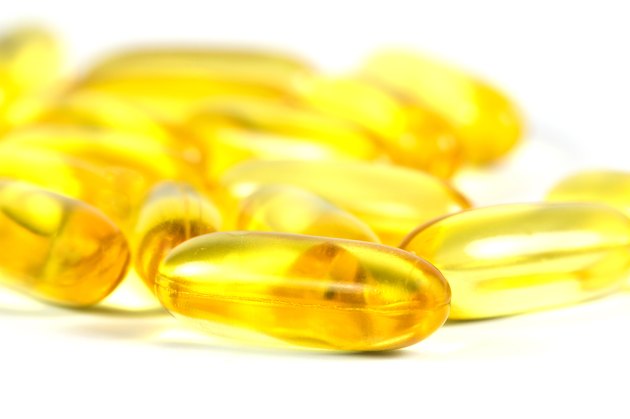 Step 1
Eat plenty of fresh fruits and vegetables, especially those that are high in antioxidants and immune-boosting vitamins A, C and E. Examples include dark, leafy green vegetables, red and orange peppers, grapes, citrus fruits and tomatoes.
Step 2
Take 25,000 IU of vitamin A, 150 mg of vitamin B complex in three equal doses, 1,000 mg of vitamin C with bioflavonoids and 400 IU of vitamin E with mixed tocopherols every day to provide the necessary nutrients to kill the infection.
Step 3
Apply vitamin E and A oils topically to the areas of infection.
Warning
Women who are pregnant or nursing should consult their doctor prior to taking vitamins.