Fatty liver disease commonly strikes the obese and diabetics. While the fat accumulation usually poses no symptoms, in some cases, it can lead to inflammation and scarring that can result in liver failure. As of 2011, no medications or medical interventions can address this problem. Treatment largely entails measures such as managing risk factors for the condition, diet and other natural self-care interventions. Talk to your doctor before using any natural supplements or making significant changes to your diet.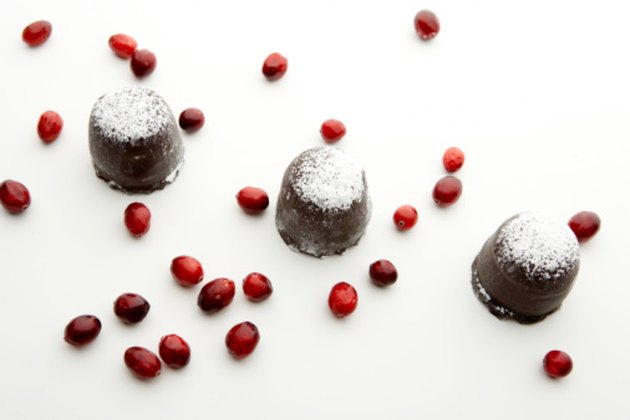 Step 1
Decrease consumption of "bad" carbohydrates. Excess carbohydrates get converted into triglycerides, the type of fat that accumulates in the liver. A University of Texas study appearing in the January 2009 issue of the journal "Hepatology" found that those who ate a diet low in high-glycemic carbohydrates, which include refined-white-flour foods and sugar, lost more fat from their livers compared with those simply eating a low-calorie diet. It appeared the lower glucose production caused the liver to burn more fat for energy.
Step 2
Increase your intake of carbohydrates that promote healthy blood sugar levels, such as whole grains; healthy fats such as those found in fatty fish, nuts and seeds; and low-fat and low-cholesterol foods such as fruits and vegetables, recommends the Mayo Clinic.
Step 3
Use milk thistle supplements, suggests licensed acupuncturist Nicole Cutler. It has a long history of use globally for promoting general liver health and has been supported by research. Cutler notes that a European study, published in the February 2006 issue of "Pharmacological Research," found that rats who received milk thistle supplements experienced dramatic decreases in cholesterol and triglyceride levels. The researchers note that this effect could help decrease fat storage in the liver.
Step 4
Increase your intake of omega-3 fatty acids through diet and supplementation. An Italian study published in the April 2006 issue of "Alimentary Pharmacology and Therapeutics" tested the effects of omega-3 fatty acid supplementation on fatty liver disease in humans. Researchers noted several animal studies that showed supplementation decreased liver fat and wanted to test the effect in people. For 12 months, participants took 1,000 mg of omega-3 fatty acids daily. Compared with the control group, those using the supplement reduced fat in the liver. However, taking omega-3 fatty acid supplements at the same time as blood-thinning medications could increase the risk of blood-clotting difficulty and heavy bleeding.