Vitamins are compounds that your body needs in small amounts to function properly. These tiny helpers are organic compounds, which contain only certain types of atoms. Organic molecules are made from living organisms, while inorganic compounds such as minerals come from the earth, soil and water. While your body can produce small amounts of vitamin K and vitamin D, you need to get most vitamins and other essential nutrients from your daily diet.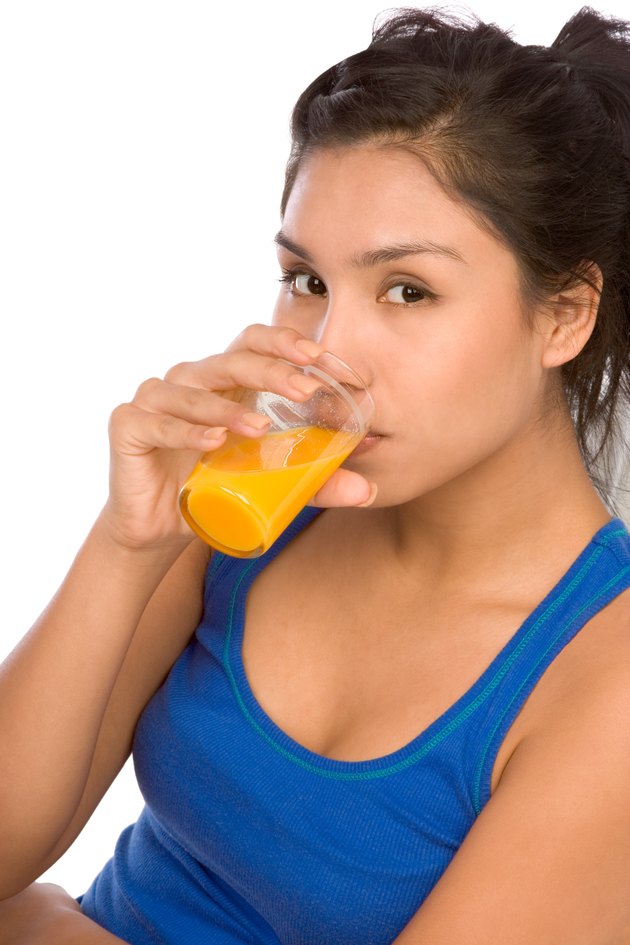 Atom Arrangements
According to the Linus Pauling Institute, the term "vitamin" came from the words "vital" and "amine," which means a compound that contains nitrogen. Although not all vitamins contain nitrogen, they are organic molecules that your body needs in small doses. A compound is considered to be organic if it contains carbon atoms that are linked to hydrogen, oxygen and sometimes nitrogen molecules. For instance, one of the forms of vitamin A called retinol contains 20 carbon atoms that are linked to 30 hydrogen atoms and one oxygen atom.
Is This an Emergency?
If you are experiencing serious medical symptoms, seek emergency treatment immediately.