In some cases, foods can trigger inflammation or cause problems with digestion, leading to poor nutrient absorption. Other times, severe chronic illnesses may be the cause. If you're regularly constipated, suffer from diarrhea for an extended period or notice blood in your stools, you may have an issue with nutrient absorption. Talk with your doctor about your symptoms and make note of any foods that generate problems.
Fiber Intake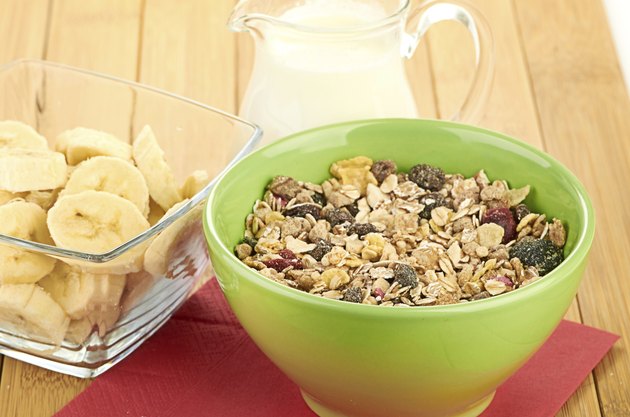 Fiber isn't just for helping you relieve yourself, it has a role in nutrient absorption too. One type of fiber in particular, called soluble fiber, from oats, beans and fruits, helps nutrient absorption. When soluble fiber reaches your gut, it forms a gel. As the gel goes through your intestines, it slows down food passage, giving vitamins, minerals and macronutrients adequate time to be absorbed. Without fiber, foods may travel through too quickly, which you'll notice if you routinely have loose, watery stools. It's also possible to have too much fiber in your diet. Excessive fiber inhibits absorption of certain nutrients, so make sure you get just enough without going overboard. Every 1,000 calories in your diet means you'll need 14 grams of fiber -- 28 grams for a 2,000-calorie diet, the Dietary Guidelines for Americans 2010 states.
Celiac Disease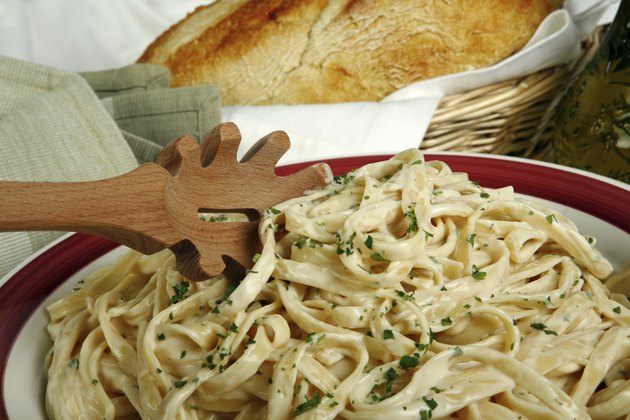 Celiac disease is an autoimmune disorder that causes your immune system to panic when gluten is present in your body. Gluten is a generally harmless protein in wheat, rye, barley and products coming into contact with these grains. With celiac disease though, your immune system thinks gluten is dangerous and goes into attack mode. As a result, your system starts destroying the villi that line your intestinal tract. Because the job of villi is to absorb nutrients as they pass, if you have celiac disease and continue to consume gluten, nutrient absorption diminishes as villi become damaged.
Bowel Problems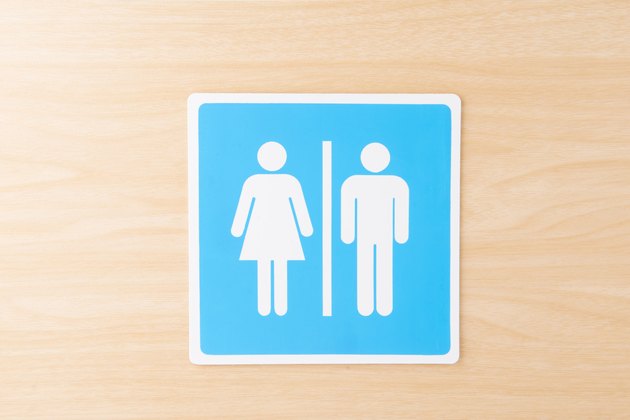 If your bowels aren't functioning properly, no matter how balanced your diet is, you won't be absorbing all of the nutrients you need. Crohn's disease, diverticulitis, inflammatory bowel disease and colitis are just a few of the conditions that lead to inflammation in your intestines. Certain foods may trigger inflammatory outbreaks, causing damage to villi and intestinal walls, although sometimes inflammation stems for unknown reasons. If you undergo bowel surgery and have to part of your intestinal tract removed, nutrient absorption becomes further inhibited, since most nutrients absorb in your intestines.
Lactose Intolerance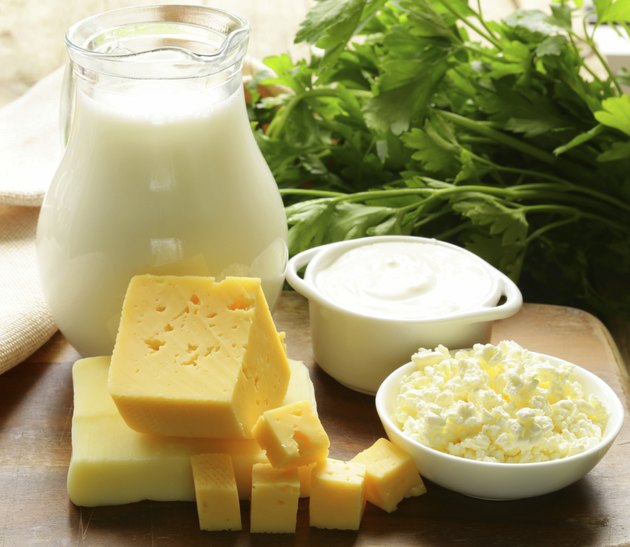 Lactose is a natural sugar from dairy that breaks down with a specific enzyme called lactase. If your body doesn't produce enough lactase though, you can't digest lactose. You'll experience abdominal cramping, bloating and diarrhea in as little as 30 minutes after consuming a lactose-containing food, the University of California San Francisco Medical Center explains. By continuing to have lactose in your diet, the increased frequency of diarrhea could cause your body to quickly pass beneficial nutrients. Chronic diarrhea can even damage the walls of your intestines, limiting nutrient absorption.