Your internal and external sphincters are muscles that wrap around your anus and help you control your bowel movements. Some people lose control of their bowel movements and develop a condition called fecal or bowel incontinence. You can potentially combat the effects of fecal incontinence with exercises that strengthen your sphincter muscles.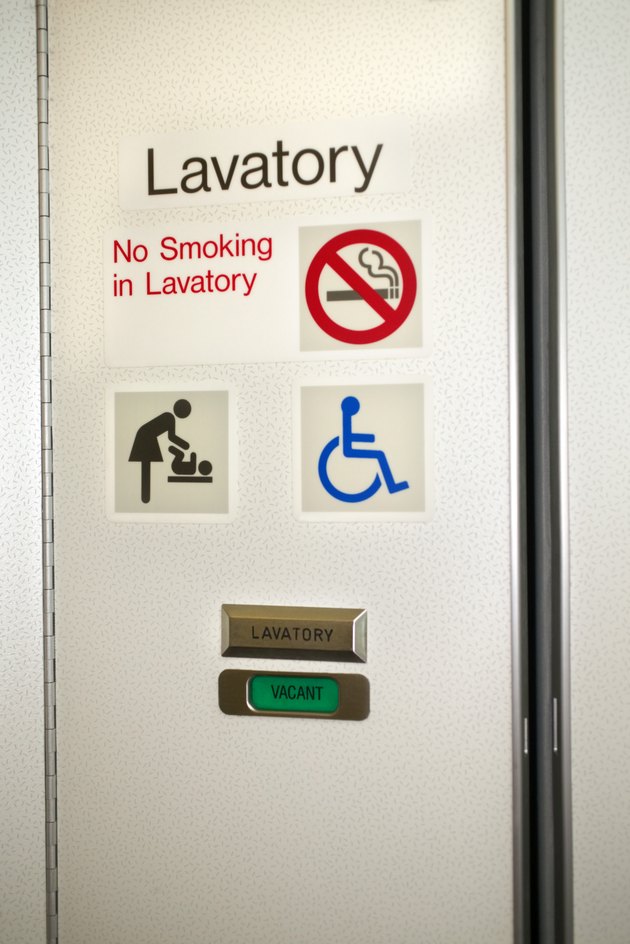 Sphincter Muscle Basics
Your internal sphincter is an involuntary muscle that wraps around your anus. Under normal circumstances, it remains closed unless you want to initiate a bowel movement. Your external sphincter is a voluntary muscle that wraps around your internal sphincter. Normally, if you need to delay a bowel movement, you can activate this muscle and block any material passing through your anus. You can develop abnormal weakness in either the internal or external sphincter for reasons that include age-related wear and tear, body changes associated with childbirth and the effects of constipation and straining during bowel movements. Additional potential causes for fecal incontinence include nerve damage, muscle damage and diarrhea.
Strengthening Exercises
To begin strengthening your sphincter muscles, the National Health Service recommends lifting and squeezing your sphincter as you would if you were trying to avoid passing gas. After you practice this movement, tighten your muscles in the way you would if you were trying to stop urine in mid-flow. After you practice these two movements separately, combine them by starting the first movement and holding it while initiating the second movement. Once you completely tighten your muscles, keep them contracted for a few seconds, then fully release the contraction before starting over again.
Kegels and Biofeedback
To improve bowel control, you can also use exercises called Kegels, which require you to practice contracting the muscles in your anus, buttocks and pelvis. In addition, you can improve the function of your sphincter muscles with a technique called biofeedback. During biofeedback, your doctor will place a specialized probe in your anus or place a sensing device called an electrode near your anal opening. Using the information relayed from these devices to a visual or sound monitor, you can learn how to properly contract your anal muscles and improve their strength and coordination.
Scheduling and Considerations
When you start performing sphincter exercises, note how long you can maintain a single muscle contraction. Also note how many contractions you can perform in a row. After you gather this information, you and your doctor can use it to establish a sphincter exercise schedule. A common length for a sphincter contraction is five seconds. It can take as long as several months for weakened sphincter muscles to return to full strength. If you stop performing exercises, your sphincter muscles can easily weaken and trigger a return of fecal incontinence symptoms. Ask your doctor for more information on fecal incontinence and sphincter-strengthening exercises.
Is This an Emergency?
If you are experiencing serious medical symptoms, seek emergency treatment immediately.