Ashwagandha, or "Winter Cherry," is an adaptogen herb commonly used in ayurvedic medicine, a holistic form of medicine that originated from India. Ashwagandha appears to contain restorative and rejuvenating qualities as well as anti-inflammatory properties. The makers of Clarocet NRI, a product that uses winter cherry as one of its ingredients, claim the ashwagandha root can be used to treat mental and physical fatigue, nervousness, tension, anxiety, depression, and mild to moderate mood swings caused by stress.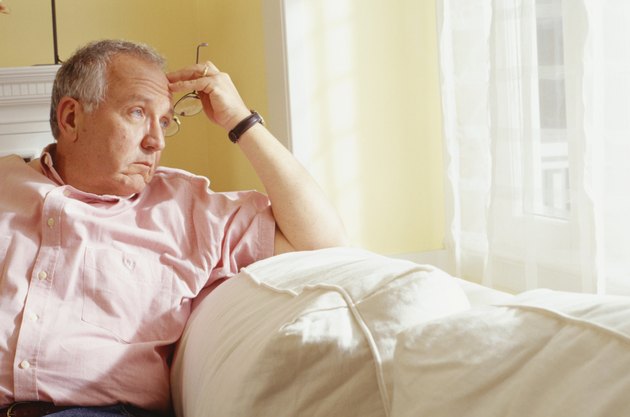 About Ashwagandha
Ashwagandha, scientifically known as Withania somnifera, is an herb made from the roots of a small evergreen shrub that is native to India, northern Africa and the Middle East but since has been cultivated across the United States. With its active compounds, specifically the alkaloids, steroidal lactones, saponins, and withanolides, ashwaghanda has anti-anxiety, antidepressant, anti-inflammatory, and anti-arthritic properties that may be effective in reducing stress caused by physical and emotional fatigue; increasing mental alertness, focus and concentration; relieving nervous tension and anxiety; invigorating the body; decreasing inflammation and balancing out and leveling mood swings, according to Memorial Sloan-Kettering Cancer Center. Ashwagandha is most often found in capsule form and usually needs to be consumed for two to six weeks before the benefits can be noticed.
Anxiety
Anxiety is marked by a feeling of worry, fear or apprehension that can cause a great deal of stress. Individuals who suffer from anxiety and anxiety related disorders often seek treatment because the severity of their feelings begin to affect their everyday life. Ashwaghanda, with its calming, relaxing, and sedative effects may help treat and relieve anxiety without having to use a prescribed medication. In a study published in the August 2009 issue of the medical journal "PLoS One," researchers found that ashwagandha was an effective and safe naturopathic option to help alleviate anxiety. During this study, participants with moderate to severe anxiety of longer than six weeks' duration were given either naturopathic care consisting of dietary counseling, deep breathing relaxation techniques, a standard multivitamin and 300 mg of ashwagandha or standardized psychotherapy intervention, which included psychotherapy, deep breathing relaxation techniques and a placebo over 12 weeks time. The participants who received naturopathic care including the ashwagandha supplement found significant improvements to their mental health, concentration, fatigue levels, social functioning, vitality, and overall quality of life compared to the participants who had psychotherapy and the placebo. In fact, on the Beck Anxiety Inventory form, those participants who consumed the ashwagandha decreased their scores more than 26 percent than those who just took the placebo. In another study published in the 2011 issue of "Evidence-Based Complementary and Alternative Medicine," clinicians found that a polyherbal formula containing ashwagandha extract had the same effectiveness as benzodiazepines, which are commonly prescribed for anxiety conditions and can be used as an alternative treatment for anxiety.
Depression
Depression is a serious illness marked by symptoms of sadness, loss of interest in activities that used to be enjoyed, difficulty in sleeping, no energy, and feelings of suicide and death. Ashwagandha may also be helpful in preventing and treating depression. According to the December 2000 issue of "Phytomedicine," researchers found that ashwagandha root has an antidepressant action. During this study, laboratory rats were administered either ashwagandha or imipramine, a common anti-depressant. The results were almost identical, showing that ashwagandha has the ability to stabilize moods and could be used as an effective anti-depressant. Seven years later, in the December issue of the "Indian Journal of Physiology and Pharmacology," ashwagandha was also found to be as effective as diazepam for cases of depression and anxiety associated with social isolation.
Side Effects
Using ashwagandha appears to be safe, having minor side effects such as gastrointestinal discomfort that may include stomachache, nausea, bloating, loose bowels and flatulence. Before using this herb, a doctor should be consulted. Pregnant women should avoid using ashwagandha at all costs because it may induce abortion. This herb should also not be used in conjunction with prescription medications such as benzodiazepines, selective serotonin reuptake inhibitors, or serotonin-norepinephrine reuptake inhibitors because they may cause excessive drowsiness.