If your blood glucose level drops, you may experience the symptoms of hypoglycemia, or low blood sugar. Some of these symptoms include sweating, shaking and feeling faint. Other symptoms include headaches, hunger, nervousness and a rapid heartbeat. Hypoglycemia uncomfortable and, if left unchecked, it can lead to confusion and a loss of consciousness. If you suddenly feel very shaky and sweaty and eating does not help, seek emergency medical care.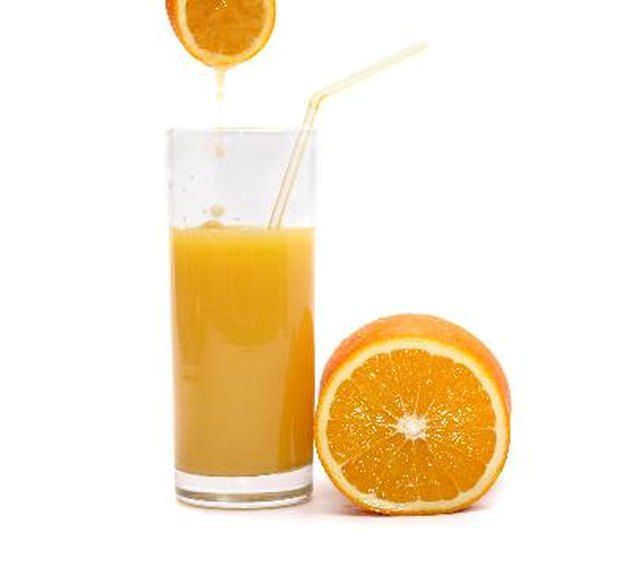 Causes
Many times, hypoglycemia is caused by diabetes. If you have diabetes and you take too much insulin, it can lower your blood sugar levels too much. Other times, low blood sugar is caused by drinking a lot of alcohol without eating food; by certain medications; or by health problems such as an endocrine disorder or a tumor. Usually hypoglycemia occurs if you haven't had something to eat in a while. Occasionally, a large meal can cause hypoglycemia when your body produces too much insulin. This is possible if you have had gastric bypass surgery.
Diabetes
If you have diabetes and take insulin, you must watch for the symptoms of hypoglycemia to avoid going into shock from having too little blood sugar. Talk to your doctor about how to adjust the amount of insulin you take depending on what you have eaten, whether you are sick and how much you are exercising. Also find out how often you should check your blood sugar levels, and what an ideal level for you is.
Eating For Hypoglycemia
Eating healthy foods at regular intervals may help you avoid becoming hypoglycemic. If you begin to feel the symptoms of low blood sugar, quickly eat something that contains sugar to rapidly raise your levels to where they should be. If you are diabetic, your doctor may recommend that you carry glucose tablets. Other options are hard candy, orange juice, a handful of raisins or a spoonful of honey. Once you are feeling better, be careful to eat regular meals and snacks.
When to See the Doctor
If you are experiencing the symptoms of hypoglycemia often, make an appointment with your health care provider. If your low blood sugar gets to the point that you lose consciousness, someone with you should call 911. If you test your blood sugar regularly and it drops below 50 mg/dl, treat yourself as you would for low blood sugar even if you have no symptoms, and contact your physician.