Diabetics who experience sleeping problems might want to try melatonin, a common supplement that is thought to help regulate sleeping patterns. But diabetics must monitor the supplements they take to ensure they don't interfere with any other medications they're taking. Another concern is whether a supplement, such as melatonin, affects blood sugar levels, which are prone to fluctuate rapidly in diabetics. Check with your doctor before taking any supplements.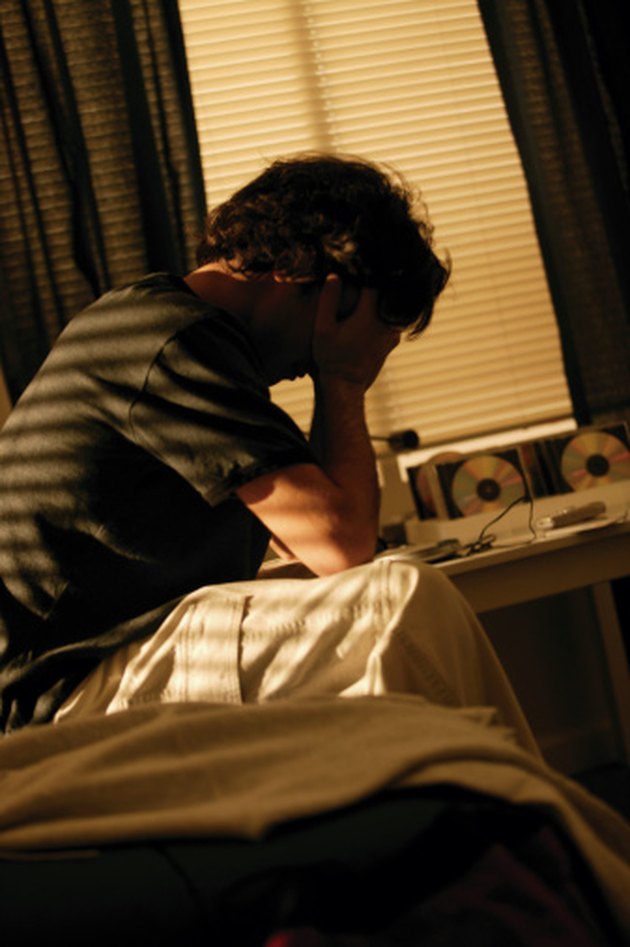 Function
Typically, people take melatonin to help their bodies adjust to a new sleeping schedule. For example, people who travel between time zones might experience jet lag, or an inability to conform their sleeping habits to the night/day cycle of the new region. Your body naturally produces the hormone melatonin to regulate your sleep cycle. Some people who have insomnia or other sleeping disorders have low levels of melatonin, so they take melatonin supplements to restore the hormone to normal levels.
Effect
MedlinePlus warns diabetics that taking melatonin might affect blood sugar levels, so you should monitor your blood sugar level often if you decide to take melatonin. Even if melatonin doesn't negatively affect your blood sugar levels, there is still some question as to its effectiveness. MedlinePlus says melatonin is "likely effective" for treating sleep problems in blind people and in children who have autism or mental retardation but is only "possibly effective" for treating otherwise healthy people who experience such sleeping problems as jet lag or insomnia.
Significance
The American Diabetes Association warns that melatonin might decrease glucose utilization and increase insulin resistance. This is a problem for diabetics, who either have too little insulin or poorly functioning insulin, meaning they can't transport glucose effectively to the various body cells that rely on it as an energy source. If melatonin worsens the already serious problem, taking it might elevate blood sugar levels too high. If they stay high for too long, you could experience shortness of breath, nausea, vomiting, breath that smells fruity and possibly fall into a diabetic coma.
Considerations
If you're a diabetic who is considering taking melatonin, consult your doctor to determine if there are any potential complications you should watch out for. Your doctor will take into account your type of diabetes, medical history and other factors to arrive at a recommendation. The American Diabetes Association points out that the side effects, effectiveness, drug interactions and proper dosage information for these types of medications and supplements are not always well-understood. So it might be best to seek alternate treatments for your sleeping problem.
Is This an Emergency?
If you are experiencing serious medical symptoms, seek emergency treatment immediately.