When your blood sugar is not controlled, you can experience symptoms ranging from irritability and palpitations to severe pain in your hands and legs. Both a low and a high blood sugar level can indicate serious medical conditions, such as tumors and diabetes, and as such, an evaluation by a physician is recommended. Managing your blood sugar can be as simple as changing your diet, but can also involve insulin replacement therapy.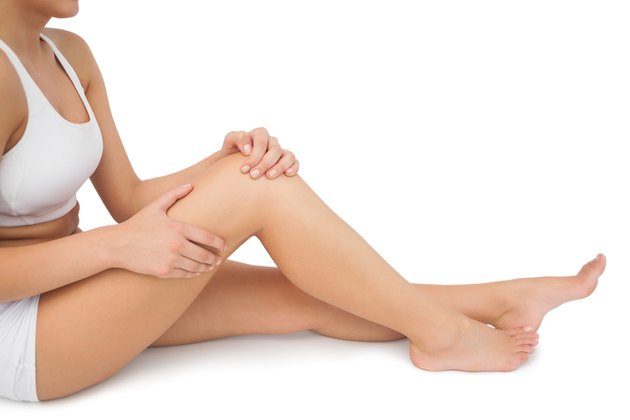 Blood Sugar
Glucose is the form of sugar that your body uses for energy. Glucose is a sugar molecule in the hexose family, which are sugars made of a ring of six carbon atoms. Other hexose sugars include galactose and fructose. You can obtain glucose directly from fruits and cane sugar, or your body can make it from other sugars like galactose. Your body also makes glucose by breaking down starches found in foods such as potatoes. Galactose is found in milk products and fructose is found in fruits, honey, and syrups.
Normal Blood Sugar
Your blood sugar level is regulated by insulin, a hormone secreted by your pancreas. If your sugar levels are high, your pancreas releases insulin, which signals your body to store the glucose not being used. When blood sugar levels are low, insulin secretion decreases, signaling your body to release some of the glucose stored in your cells and organs. Normal levels of glucose will be below 200 mg/dL at any time or below 126 mg/dL after an overnight fast. The minimal level of glucose before you can notice any symptoms is 60 mg/dL with brain dysfunction occurring at levels below 50 mg/dL.
Diabetes and Blood Sugar
Diabetes is characterized by abnormally high glucose levels. This can result from an abnormal secretion of insulin, decreased glucose use by your tissues and increased production of glucose. Short-term complications of high glucose levels can cause diabetic ketoacidosis. This condition causes an abnormal elevation of acid in your blood and can present with nausea and vomiting with coma and death without treatment. Long-term complications of diabetes span your entire body affecting your eyes, kidneys, heart, and even your skin. The reasons for the damage, however, are not well understood. A theory on how this damage occurs involves the formation of plaques that cause cardiovascular disease and thickening of collagen and fibronectin. Collagen and fibronectin are proteins that make up the walls of organs and blood vessels and the increase may disrupt the way these systems work.
Blood Sugar and Your Limbs
High blood sugar can damage your blood vessels, affecting circulation to the ends of your limbs and destroying nerves in the area. The destruction of nerves results in a condition called neuropathy, or nerve disease. The neuropathy is directly related to the length of the disease, but also to increased body weight and cholesterol levels. More than 50 percent of patients with diabetes will develop neuropathy, notes the Neuropathy Association. Patients can have numbness and tingling that starts at the bottom of the feet and spreads up. Pain in your limbs can be a component of this neuropathy with pain in the legs that is present at rest, worsening at night.