If you suffer from headaches and have a low intake of vitamin D, you may actually have a vitamin D deficiency. Some types of headaches are linked to vitamin D deficiencies although the exact relationship is unclear. If you do suffer from something other than chronic tension headaches or migraines, the cause of your headaches is likely something other than a vitamin D deficiency.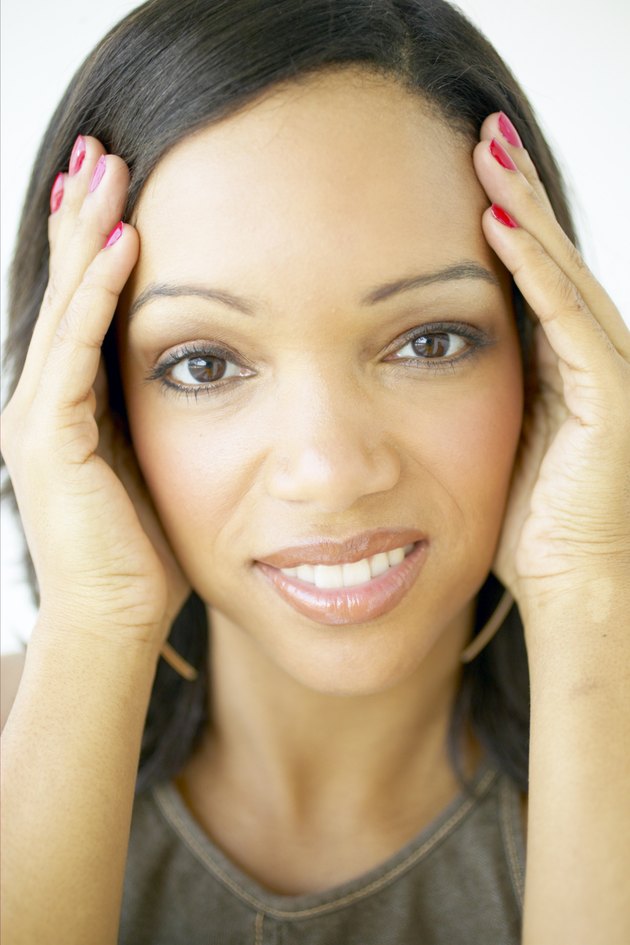 Vitamin D Deficiency
Not taking supplements, spending time in the sun or eating vitamin D foods may cause a deficiency and headaches. Several foods contain vitamin D. Egg yolks, fish, cheese, oysters and fish are all natural sources of vitamin D. Milk, orange juice, cereal, margarine and yogurt are sometimes fortified with vitamin D. Mushrooms exposed to ultraviolent light may also contain vitamin D. Vitamin D is also commonly in multivitamins and come in forms including infant drops, softgels capsules, tablets, chewable tablets and gummy chewables. However, be advised that too much vitamin D may cause headaches too.
Tension Headaches
Tension headaches are a particular type of headaches, different from cluster headaches or migraines. In particular, they do not respond well to medication treatment. A study published in the journal "Headache" found that patients who had vitamin D deficiencies and tension headaches improved with supplements. Patients were given doses between 1,000 and 1,500 IU per day. The patients also had osteomalacia, which is low calcium levels. Patients took 1,000 mg of calcium daily too. Everyone in the study experienced significant or complete improvement of headache symptoms without the four- to six-week program. This suggests that the lack of vitamin D was the cause of the headaches as well as associated muscle aches.
Chronic Migraines
Chronic migraines also have a link to vitamin D deficiency. Migraine pain may be linked to inflammation and vitamin D helps decrease inflammation. Not all people with migraines have a vitamin D deficiency, but supplements to raise vitamin D levels may help those that do. Forty-two percent of chronic migraine sufferers has a vitamin D deficiency, according to Dr. Steve Wheeler. Dr. Wheeler presented his findings to the America Headaches Society in 2008.
People at Risk
There are certain behaviors that make you more at risk for a vitamin D deficiency. Smoking interferes with your ability to metabolize vitamin D. Staying indoors or generally out of the sun increases your risk because your body can make vitamin D from sunlight. This is especially true for people with darker skin because their bodies have a harder time getting vitamin D from sunlight. Eating a diet low in vitamin D-rich foods like eggs, cheese and fish also increases risk. The elderly, vegans, vegetarians and infants breastfed by women with low vitamin D levels also are at a greater risk of being deficient.