Charcoal has long been used as a homeopathic remedy for acute toxic poisoning and intestinal disorders. Charcoal tablets (activated charcoal) are available over the counter as supplements and are typically used to treat upset stomach, gas, diarrhea, bloating and high cholesterol. This supplement may also be used in treatment of severe poisoning from some substances. Charcoal tablets can help remove substances ranging from dyes and pesticides to common medications such as Tylenol and aspirin. Charcoal tablets are able to remove most substances due to their large surface area; however, charcoal is ineffective for removal of simple ions (iron, lithium, cyanide and other metals), caustics and alcohols. Many people do not experience side effects with this supplement; however, it is important to know about possible adverse reactions.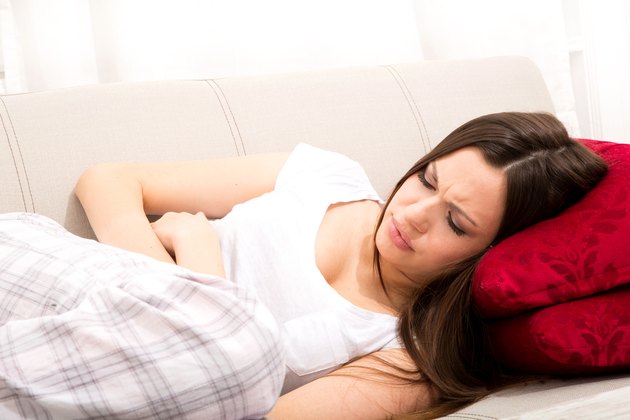 Side Effects
Dark stools, upset stomach and vomiting can be side effects of this supplement, PDRHealth.com notes. The University of Maryland Medical Center also notes bowel obstruction (blockage), constipation and swelling of the abdomen as other possible side effects. Contact a medical care provider if you think you are experiencing any of these effects. You may also report side effects to the Food and Drug Administration at (800) FDA-1088.
Emergency Side Effects
Drugs.com recommends seeking emergency medical help if signs of a severe allergic reaction appear. Such signs include chest pain, difficulty breathing, hives and swelling of the lips, face, tongue or throat. Never hesitate to contact 911 in the event of a severe allergic reaction.
Other Considerations
Consult with a medical care provider before administration of this supplement. Always disclose your medical history, especially if you have a history of liver or kidney disease, other serious illnesses or drug allergies. Take caution with this medication if you are pregnant or nursing. The University of Maryland Medical Center also notes that milk, ice cream, sherbet or marmalade may negatively interact with charcoal tablets, decreasing their effectiveness.