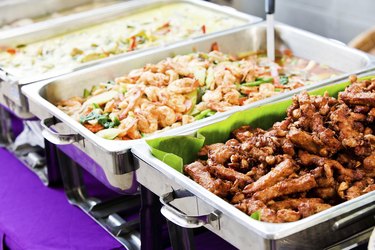 Chinese buffets are much maligned for their high-calorie, high-fat food offerings. It is true that you can be in some trouble when you walk into the restaurant and see the freshly stacked mounds of colorful creations that smell as good as they look. But there is hope. When you are trying to keep your belt at the same notch while simultaneously keeping your serum cholesterol levels normal, you can enjoy all that the Chinese buffet has to offer, provided you are disciplined and you know what to look for.
Step 1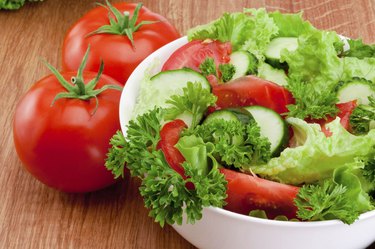 Walk directly to the salad bar. All Chinese buffets have at least a small section dedicated to salad. Fill a plate with lettuce, cucumbers, carrots, tomatoes and any other fresh vegetable that you like. Top it with a drizzle of dressing. Do not go overboard with the dressing; use just enough to give your salad flavor. Eating a salad can take the edge off your hunger before you come back to the buffet.
Step 2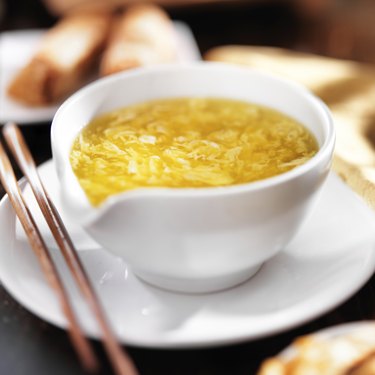 Avoid the egg rolls. Although egg rolls might be one of the most popular items on the Chinese buffet, they are also deep fried and high in fat. A standard 4-inch egg roll has nearly 20 grams of fat and approximately 250 calories, according to Dotti's Weight Loss Zone. Pass on the egg roll and opt for edamame or egg drop soup.
Step 3
Choose water or nonsweetened tea at the fountain. Spare yourself additional calories by going with beverages that are calorie-free. Use a sugar substitute in your tea and add lemon to your water if you want to enhance the flavor.
Step 4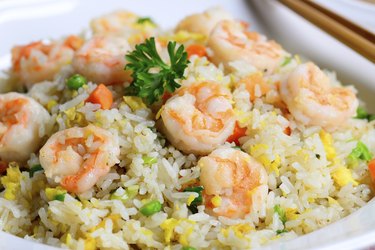 Select food items with vegetables and little or no sauce. Choose steamed shrimp and vegetables, chow mean, chop suey and stir fried tofu with vegetables. Stay away from the dishes that are swimming in butter and sweet and sour sauce. Also steer clear of anything that is breaded and batter-dipped.
Step 5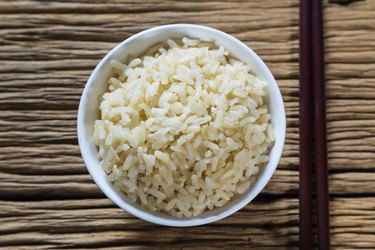 Reach for the proper type of rice. Stay away from the pork fried rice that is high in fat, sodium and calories. Choose steamed rice instead and look for higher-fiber brown rice if it is available.
Step 6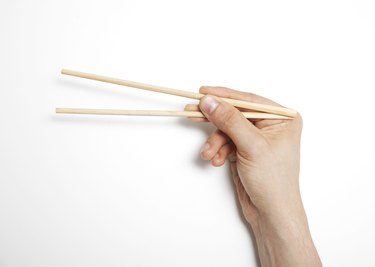 Use chopsticks to eat your entire meal. No matter how strong the urge is to pick up a fork and spoon, leave them on the table to use your chopsticks. This will make you eat more slowly and possibly consume less food.