Kamagra oral jelly is a cheaper version of Viagra, with the same active ingredient--sildenafil citrate. Produced by Ajanta Pharma of India, Kamagra is used to treat erectile dysfunction. This medication is not available in the United States, although many online pharmacies sell it. Because the U.S. Food and Drug Administration (FDA) has not approved Kamagra in jelly, tablets or any other form, this drug may not be the same quality as Viagra and other FDA-approved versions of sildenafil.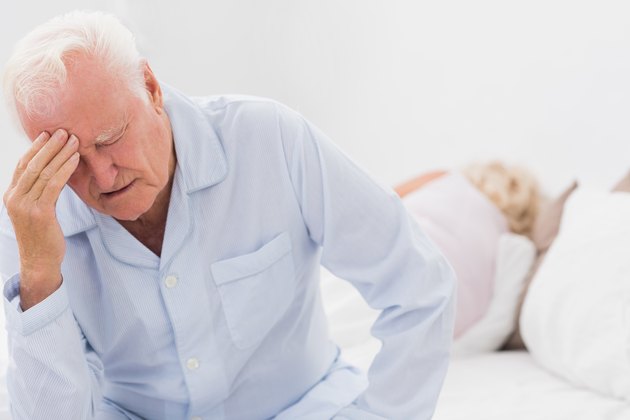 Most Common Effects
In pre-approval clinical trials with sildenafil, as detailed by eMedTV, the most common side effect was headache, experienced by up to 16 percent of participants in some studies. Other side effects reported in pre-approval clinical trials and anecdotally after approval include dizziness, facial flushing, indigestion, upset stomach, diarrhea, nasal congestion and urinary tract infection.
Cardiovascular Concerns
Sildenafil can cause problems for people with cardiovascular disease, as noted by Physicians Desktop Reference (PDR). It has been associated with a rapid or irregular heartbeat, and so may not be safe for people with heart disease, angina, low or high blood pressure, arrhythmia, or anyone who has suffered a heart attack or stroke within the past six months.
Vision Side Effects
Some men have experienced a sudden loss of vision after taking sildenafil, according to the U.S. National Institutes of Health (NIH). This can involve a decrease in vision, or a partial or total loss of vision. The condition has been permanent in some cases. Other vision side effects reported by users of sildenafil include blurred vision, eyes being more sensitive to light, and changes in color vision, such as seeing a blue tint on objects or having difficulty distinguishing between green and blue.
Priapism
Sildenafil has been linked to priapism, a condition involving a painful erection lasting longer than six hours, as explained by the NIH. This side effect calls for immediate medical attention, as it can cause permanent damage if left untreated.
Allergic Reaction
Although unlikely, some people may experience an allergic reaction to Kamagra jelly, as noted by Viagra Medic. Signs include a rash or hives, itching, trouble breathing, and facial or mouth swelling. Because Kamagra is not FDA-approved, it may contain other ingredients besides sildenafil along with contaminants that also can cause allergic reactions.