Gripe water is an old-fashioned remedy that your grandmother may have used back in her day to treat colic, gastrointestinal problems, teething pain, reflux or gas. Many different brands of gripe water exist with different formulations, including ingredients such as fennel, dill, ginger, peppermint, chamomile, lemon balm and caraway, according to Cath Harrison and Alan Gibson, authors of "Practical Neonatology."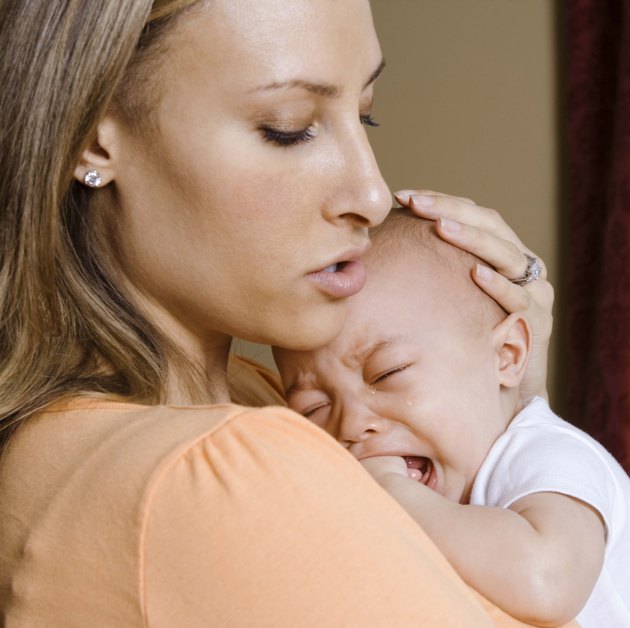 Colic Relief
If your baby has gastrointestinal issues that lead to unhappy, colicky behavior, gripe water is one natural option for relieving colic symptoms. Many brands of gripe water promise safe and effective relief from discomfort and gas. Dill and fennel are both common ingredients in gripe water. Fennel helps relieve gas and dill aids in digestion, according to Anne McIntyre's book, "Herbal Treatment of Children."
Cautions and Tips
Some gripe water may contain undesired ingredients, including alcohol and sugar. Read the label carefully to ensure that it doesn't contain objectionable ingredients. Some brands of gripe water have received U.S. Food and Drug Administration regulation as a homeopathic medicine. Other types of gripe water are merely dietary supplements without FDA regulation. A gripe water with FDA regulation has met requirements for symptom effectiveness and safety.