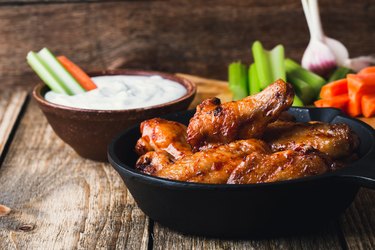 Throwing a tailgating party when you're on keto? We've got you covered for the big game. With 20 grams of carbs or less, these seven simple, keto-friendly finger foods make for the perfect game-time snacks and are sure to satisfy both keto dieters and carb lovers alike.
1. Mushroom and Bell Pepper Beef Kebabs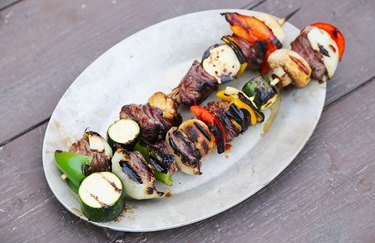 Fire up the grill! Ready in just 11 minutes, you can toss these juicy beef kebabs on the barbecue at halftime and serve them before the game resumes. Keto-friendly veggies like potassium-packed bell peppers and calcium-rich zucchini add a pop of color to these mouthwatering kebabs without loading up on carbs.
Tip
Using wood skewers? Make sure to soak them in water for 30 minutes to keep them from catching fire.
2. Grilled Shrimp Kebabs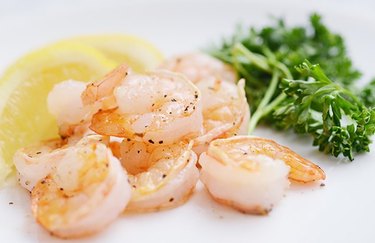 Shrimp on the barbie, anyone? Less is more with these simple shrimp skewers, which only require a dash of salt and pepper and a light brush of extra-virgin olive oil for a ton of flavor. With a whopping 38 grams of protein per serving, these keto-friendly kebabs are guaranteed to keep you fueled even if the game runs into overtime.
3. Grilled Vegan Portobello Sliders Stack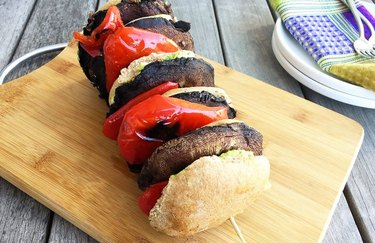 Who said sliders were just for meat-eaters? Vitamin D-packed portobello mushrooms sub for beef or chicken in these vegan-friendly sliders that sneak in some healthy fats from layers of guacamole.
At 19 grams of carbs, these sliders are a bit of an indulgence for keto dieters. If you don't want to splurge, just chuck the whole-wheat roll, which will substantially slash the carbs in this recipe.
4. Guacamole With a Secret Ingredient
Holy guacamole! This twist on guac incorporates low-carb asparagus for an extra dose of vitamin A, iron and vitamin C without sacrificing any of the creaminess or flavor. We bet even the biggest guac fans will be fooled.
5. Brussels Sprouts Tater Tots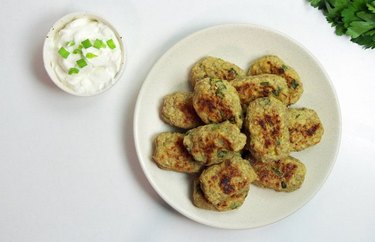 Think you can't eat potatoes on keto? Low-carb Brussels sprouts sub in for starchy spuds in this recipe for crispy tater tots. These cheesy bites will make the perfect side at your tailgate party. And with less than 100 calories per serving, they won't sabotage your daily diet goals.
6. Spinach-Artichoke Dip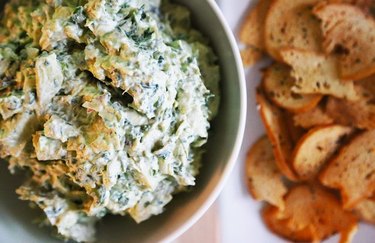 The star of this quick-and-easy spinach-artichoke dip is labneh, a soft cheese made from strained yogurt that's high in protein, low in carbs and super creamy. Serve this delicious dip with keto-friendly veggies like celery and broccoli or scoop it straight from the bowl. We won't judge!
7. Salt and Pepper Oven-Baked Wings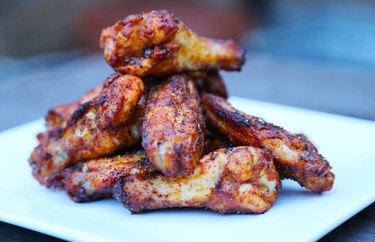 No tailgate would be complete without chicken wings! This simple recipe only contains four ingredients — chicken, kosher salt, black pepper and cayenne — so you can throw them together in a jiffy and get back to watching the game. Plus, these protein-packed wings are steamed and baked instead of fried, which helps to reduce the dish's overall calories.