For most people, mornings are hectic. Whether your days begin with a workout at dawn or an early meeting, grabbing a bagel on the go often seems like the path of least resistance. But if you're tracking calories or simply want to start your morning on a healthier foot, you'll need to adjust your breakfast.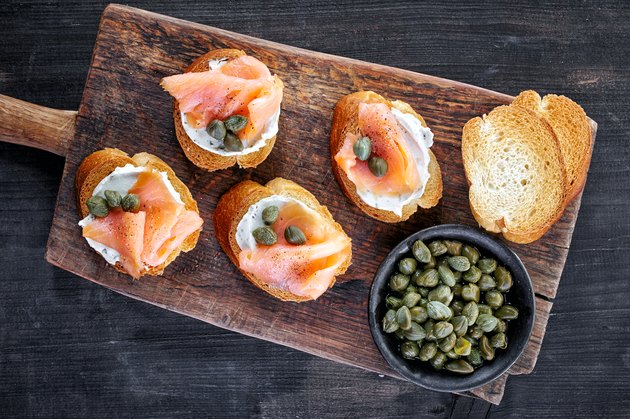 That's where these tasty, 300-calorie breakfasts come in. Not only do these recipes pack the nutrients you need, but they're also quick to prepare and require few ingredients. Before long, your breakfast-buying habits will be a thing of the past.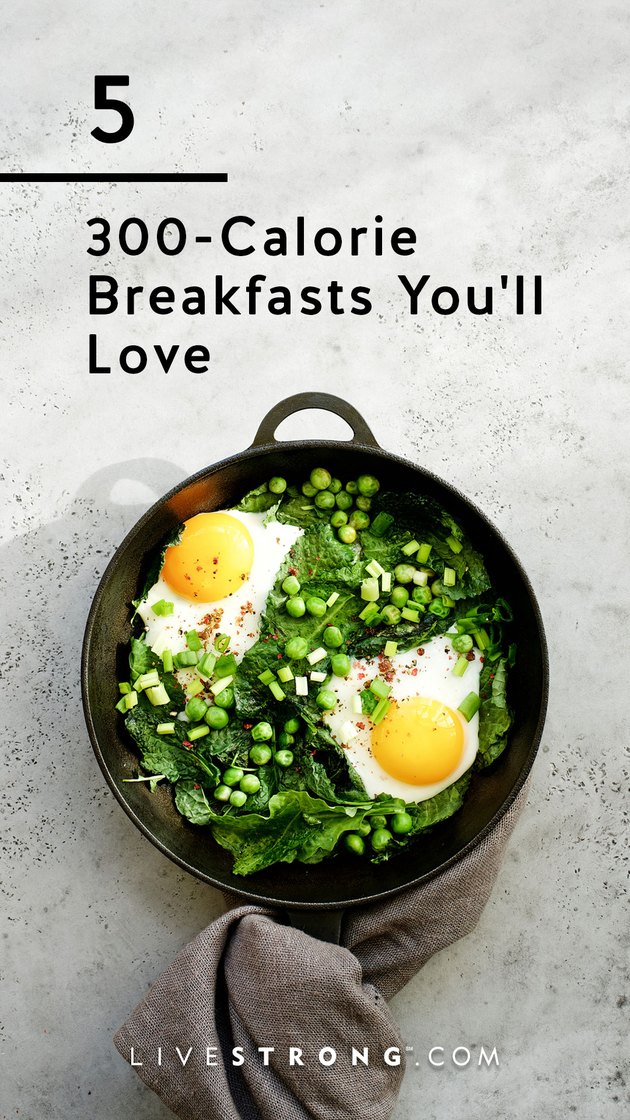 1. Chocolate Raspberry Vegan Smoothie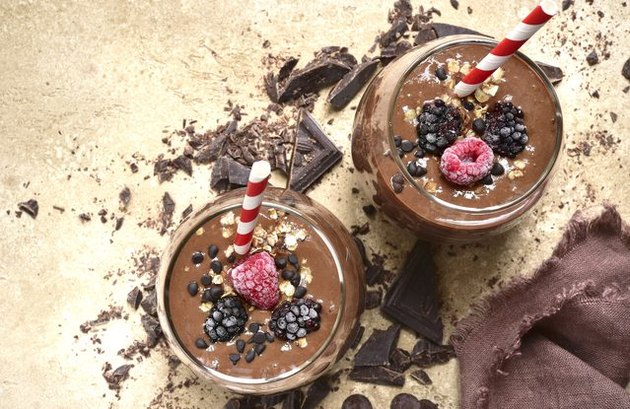 If you like a decadent, dessert-like breakfast, this chocolate raspberry smoothie will quench your sweet tooth — and it's vegan! Requiring only 5 minutes to prepare and at just over 300 calories, it's perfect for those looking for a low-calorie way to start the day.
With no added sweeteners (fruit only), this smoothie is low in sugar and high in nutrients like protein and fiber, which will help keep you full throughout your morning. While fiber helps slow the rate at which food is digested, according to the Academy of Nutrition and Dietetics, the protein content can promote satiety, according to a September 2014 study published in the Nutrition Journal.
2. California Breakfast Salad
If you're looking to start your day with a nutrient-dense dish, this breakfast salad is the choice for you. It's filled with tons of fresh produce like vitamin-packed greens, tomatoes, basil and avocado and then topped with a crispy, fried egg.
The combination of phytonutrients from the vegetables and healthy fats from the egg is the perfect recipe to help regulate inflammation, according to the Academy of Nutrition and Dietetics. Feel free to add some hot sauce for spicy zest!
3. Kale Scramble Breakfast Bowl
If simple and easy-to-make are your criteria for breakfast, this 310-calorie dish will meet your needs. This warm recipe requires only five ingredients and 14 minutes to prepare.
Kale is one of the most nutrient-dense vegetables out there, making it a great breakfast veggie. One cup of cooked kale provides 98 percent of your daily recommended intake of vitamin A, which helps promote healthy vision and immune function, according to the National Institutes of Health (NIH).
A cup of cooked kale also provides 59 percent of your daily recommended value of vitamin C, critical for for helping metabolize protein and supplying other antioxidants to the body, according to the NIH. Kale is also rich in vitamin K (one cup, cooked, provides a whopping 885 percent of your daily recommended value), which promotes healthy bones, according to the NIH.
4. Flaxseed and Yogurt Breakfast
This recipe is a great healthy alternative for those who usually grab a flavored yogurt in the morning. With only three ingredients and 306 calories, this dish is another great on-the-go option for your commute. Plus, it's ready in just 5 minutes, making it a great choice for those strapped on time.
The flaxseeds and walnuts lend this recipe loads of unsaturated fats, which can promote good heart health, according to the Mayo Clinic. Nuts may also help lower LDL (bad) cholesterol and are associated with reducing the risk of developing blood clots, which can cause a heart attack.
Nuts and seeds are also high in vitamin E, which is linked to preventing plaque build-up in the arteries, which can lead to chest pain, coronary artery disease or a heart attack. Plus, the high fiber content in nuts is linked to lowering cholesterol and playing a role in preventing type 2 diabetes, according to the Mayo Clinic.
5. Smoked Salmon Breakfast Sandwich
You won't have to worry about getting enough protein with this breakfast sandwich. With 26 grams of the muscle-maintaining macro, this 277-calorie a.m. meal will help you feel full throughout your morning.
Salmon is among the most nutritious types of fish, rich in omega-3 fatty acids, which are linked to reducing inflammation in the body, decreasing triglyceride levels and lowering blood pressure, according to the Mayo Clinic. For adults, it's recommended that you consume at least two servings of omega-3-rich fish, like salmon, each week — and this sammy can help you reach those goals.