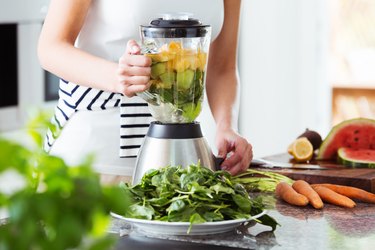 Here's a refresher on the amount we need: Women should eat 2.5 cups of veggies a day while men should get 3 cups — and a cup of raw veggies equals to a single serving.
If your diet isn't measuring up to the guidelines, try packing more plants into your daily smoothie. Adding greens and other veggies to your smoothies is a seamless way to get your daily quota while boosting your day's nutrition.
With one cup of veggies or more per the entire recipe, these five healthy smoothie recipes will help you reach your target in a jiffy.
1. Green Lantern Smoothie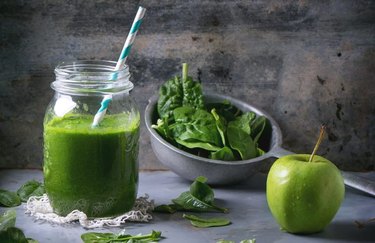 This green smoothie recipe boasts a trio of veggies — baby spinach, celery and cucumber — that offers a medley of fresh flavors, plus a variety of vitamins and minerals. Half a green apple lends natural sweetness while a hefty scoop of protein powder keeps your appetite in check.
2. Blue Morning Smoothie Bowl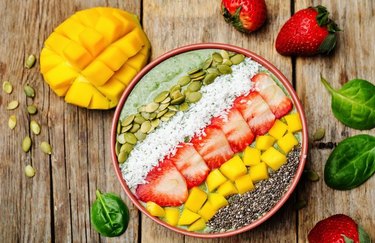 This yummy, dietitian-designed smoothie bowl provides an awesome assortment of nutrients and a riveting rainbow of colors thanks to banana, blueberries and one whole zucchini. Crunchy cashew butter and creamy coconut milk balance out this bowl with healthy fats that'll keep you satisfied for hours.
3. Jasmine Green Sunrise Smoothie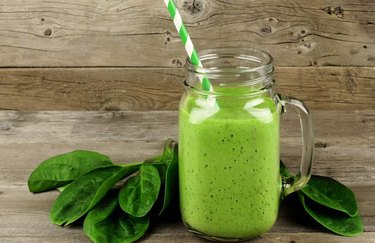 With two cups of baby spinach, this green smoothie is practically a garden-fresh salad in a glass. And with healthy carbs like sweet mango chunks and starchy dates, this smoothie is the perfect pre-workout snack since it'll fuel your muscles and give you a boost of energy.
4. Spicy Fruit and Vegetable Smoothie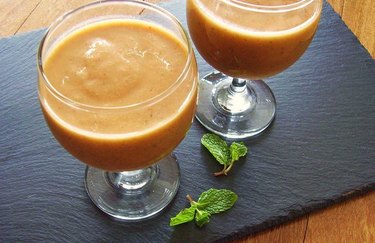 You probably never thought about adding edamame to your morning smoothie, but the succulent soybeans provide the perfect protein base, plus they thicken the texture of your puree. This fruit and veggie recipe also includes green tea and spicy jalapeño pepper, which are both natural metabolism boosters.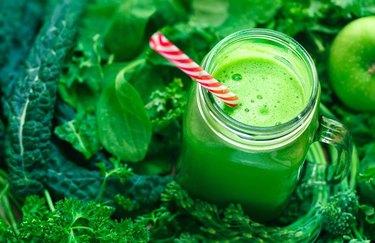 Low in calories and high in nutrients, the hydrating cucumbers in this green smoothie will quench your thirst thanks to their 95 percent water content, according to the USDA. So, whip up this dietitian-crafted smoothie after a sweaty HIIT workout to replenish your body's fluids.