While children and teens tend to need more sleep than adults, constant or chronic sleepiness could be a sign of a physical or psychological problem. Constant fatigue can effect a child's school work and social life. Lack of sleep can also cause your child to become irritable and depressed, particularly if it is prolonged. For these reasons, it is important to determine the cause of chronic sleepiness if you notice it developing in your child.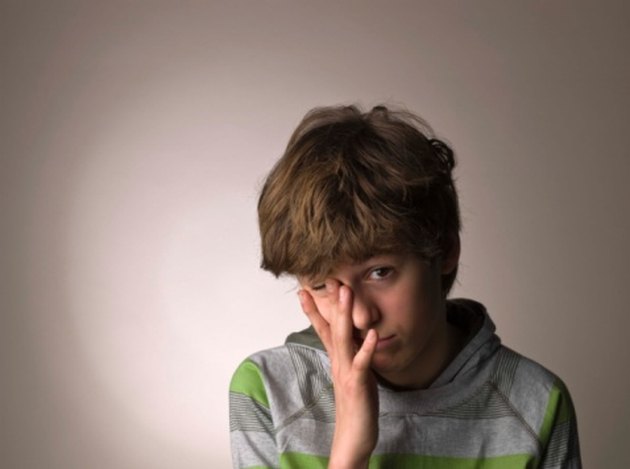 Step 1
Observe your child's sleep habits over the course of a week. Note what time she goes to bed, and peek into her room to be sure she is actually falling asleep. While simple, its possible that her excessive sleepiness is because she isn't getting enough sleep at night. If this is the case, work with her to adjust her sleeping schedule.
Step 2
Bring your child to the doctor for a physical. Make sure this includes blood tests for illnesses or conditions that can cause sleepiness--these can include anemia, diabetes, mononucleosis and certain types of infections.
Step 3
Make an appointment for your child with a psychologist if your doctor cannot find a physical reason for the sleepiness. Psychological conditions such as depression and anxiety can cause your child to be excessively tired.
Tip
Do not blame your child for her sleepiness. If it is being caused by an underlying physical or psychological condition, she cannot control it.
If your doctor cannot find any physical reason for your child's fatigue, ask him about a condition called chronic fatigue syndrome. This syndrome can be difficult to diagnose.
Warning
Always follow treatment plans discussed with your doctor or psychologist. If medication has been prescribed, do not stop administering it without first discussing this with the prescribing physician.