Facial flushing is an alarming symptom that may worry you, but with an evaluation from your health-care professional, a diagnosis can alleviate your concern. Most cases of facial flushing from eating are related to food intolerances or a food allergy. It is important to identify the cause of the symptom in order to properly treat it. If you develop other symptoms along with facial flushing, write them down and discuss them with your doctor.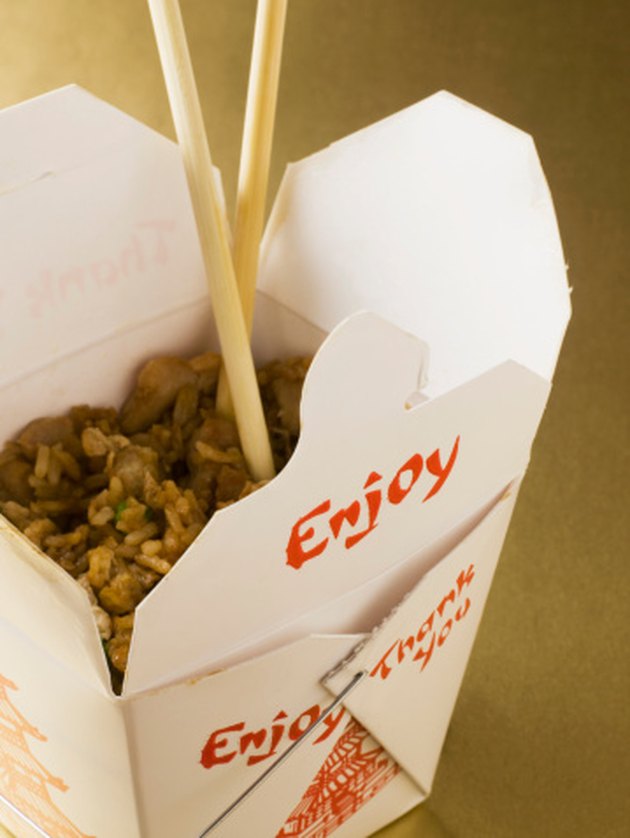 Monosodium Glutamate Intolerance
Monosodium glutamate, or MSG, is a common additive that enhances the flavor of food. It is a common ingredient in Chinese food and it can trigger what is called Chinese Restaurant Syndrome. MayoClinic.com reports that MSG has caused the following reactions in some people: flushing, headaches, sweating, chest pain, nausea, vomiting, weakness, numbness and facial pressure. As of 2011, there have not been clinical studies that provide evidence of a link between these symptoms and the consumption of this chemical. These reactions may occur within 15 minutes or up to a few hours after consuming MSG, according to the American College of Gastroenterology.
Alcohol Intolerance
If you notice that shortly after consuming alcoholic beverages your face becomes flush, you are likely alcohol intolerant. Alcohol intolerance is a genetic condition that is passed down your family line and is the result of not being able to digest alcohol. MayoClinic.com states that the most common symptoms associated with this condition are skin flushing and nasal congestion. If you receive a diagnosis for alcohol intolerance you will need to avoid alcoholic beverages. You may also develop headache, abdominal pain and skin rashes from this condition.
Food Allergy
Eating foods that trigger an allergic reaction can cause facial flushing almost immediately after you finish eating. Food allergies cause a systematic reaction in the body that releases various chemicals to defend the body, which can cause a decrease in blood pressure, leading to flushing of the skin. Common foods that cause an allergic reaction include wheat, eggs, milk, fish, soy, tree nuts, strawberries, tomatoes, pineapple and peanuts. A severe reaction to a food can cause life-threatening symptoms.
Warning
Facial flushing may be a sign of a serious medical condition. If you feel like your throat is swelling or you cannot breathe, call 911. Other concerning symptoms that need to be reported to a medical professional immediately include hives, facial swelling, a rapid heart rate and mental confusion.
Is This an Emergency?
If you are experiencing serious medical symptoms, seek emergency treatment immediately.