Sleep apnea can be treated using devices that provide continuous positive airway pressure (CPAP), which helps keep the airway open. One type of CPAP machine is the Remstar Plus M Series, which can be hooked up to a humidifier and also has certain settings already programmed into it. In order to adjust settings (such as the pressure) for the machine you will have to access a special mode, called Provider Mode.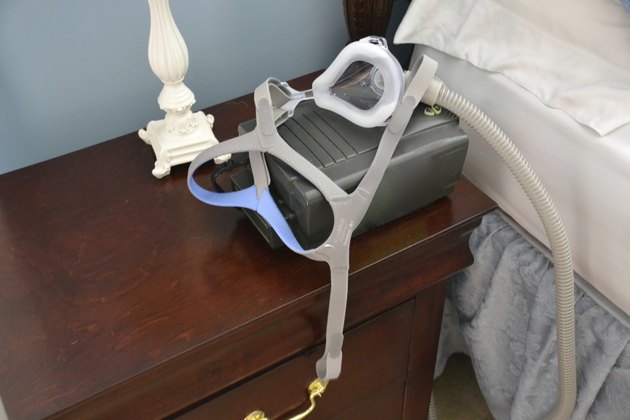 Step 1
Turn your Remstar Plus M Series CPAP device off.
Step 2
Unplug the AC cord from the device but leave the cord plugged into the wall outlet. According to the Respironics Provider Manual, you need to access Provider Mode to change the settings, which requires the machine being unplugged beforehand.
Step 3
Hold down the left and right buttons (the buttons with the arrows on them pointing left and right) while plugging the power cord back into the device. Keep holding the buttons down until the machine beeps twice.
Step 4
Press the plus button to access the Provider Setup menu.
Step 5
Navigate through the Provider Setup menu by pressing the right and left arrow buttons. You can change any of the settings using the plus and minus buttons. Through this menu you can adjust the pressure that the machine provides as well as the calibration, altitude, ramp time and starting pressure.