If you thought Big Tobacco was bad, think again — The Coca-Cola Company and PepsiCo just proved that Big Soda is much worse. A recently released study now proves they have been sponsoring nearly 100 different health and medical research organizations — from the Centers for Disease Control to the American Diabetes Association.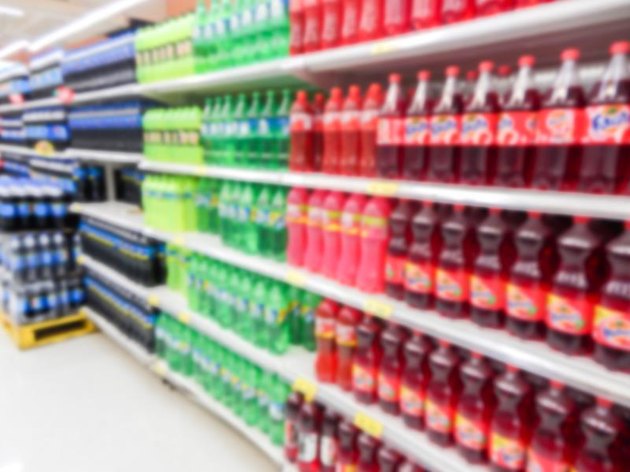 Researched by two medical students at Boston University and published in the American Journal of Preventive Medicine, the study probes into the corporate sponsorship by soda companies, something the researchers claim has been little investigated. "Although corporate sponsorship by tobacco and alcohol companies has been studied extensively, there has been no systematic attempt to catalog sponsorship activities of soda companies," write the authors.
And their results are pretty shocking. By going through the public records of the soda companies' corporate philanthropy and lobbying expenditures on public health legislation, the researchers were able to determine the sheer magnitude of the beverage companies' monetary involvement in what should be unbiased public health information.
Looking through the extensive list of the 96 organizations that Big Soda sponsored, you can see that the list is predominantly made up of institutions that can be broken into four categories: Food action and awareness organizations, health research and awareness organizations, African-American, Asian-American and Hispanic groups and children's organizations.
Who and What Do the Beverage Companies Target?
The breakdown seems even more insidious in that it reveals beverage companies target both those who oppose them and those who statistically are more susceptible to sugar and its negative health effects. While the list is extensive, we've selected the most surprising sponsorships in each of the categories along with a description of their mission in their own words:
Food Research and Awareness Organizations
Food Research and Action Center: A national anti-hunger organization that lobbies on behalf of food stamps, the Women Infants and Children (WIC) program and other federal food and nutrition programs.
Feeding America: The nations largest hunger-relief foundation, providing 3.6 billion meals to Americans through food pantries and meal programs.
Food Science Policy Alliance: An organization that provides a scholarly venue for the objective evaluation of science-based food policies and regulatory issues for students, consumers, government and industry.
Health Research and Awareness Organizations
African-American, Asian-American and Hispanic Organizations
What Do YOU Think?
Do you think it is bad that soda companies sponsor health organizations? Do you drink soda? Do you think these organizations are targeted to influence the public's attitude toward soda? Let us know what you think in the comments!