Liver disease is a serious disorder requiring professional medical care. Chronic liver disease can damage your liver and affect your ability to process nutrients, medicines and hormones. Proper nutrition and vitamin supplementation, including taking folic acid, may help improve your overall health and protect your liver from further damage. Talk to your doctor before taking vitamin supplements to treat a health condition, especially if you have a chronic disorder, such as liver damage.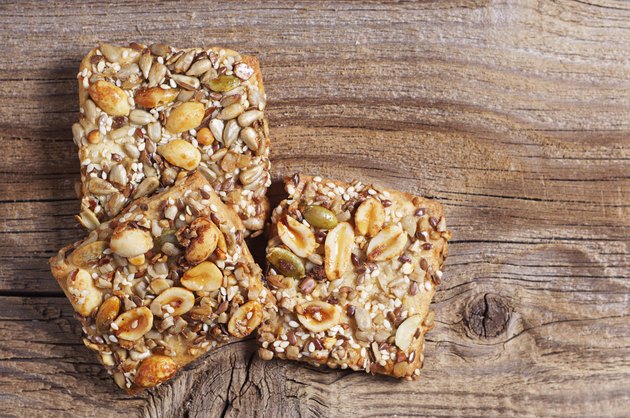 Liver Damage
Fibrosis and cirrhosis of the liver are two types of liver disease that can cause extensive damage to this organ. Liver damage may occur for a number of reasons. Common causes of liver damage include hepatitis, diabetes, malnutrition and exposure to certain chemicals or drugs. Jaundice, gallstones, kidney failure, poor appetite, loss of muscle tissue and weakness are all symptoms of liver damage. A folic acid deficiency often accompanies liver disease.
Folic Acid
Folic acid is another name for vitamin B9, a water-soluble vitamin. This vitamin also goes by the name of folate. Folic acid helps your body form red blood cells and helps prevent neural tube defects, making it important for pregnant women to consume adequate amounts of this vitamin. Folic acid also plays a role in protein metabolism and helps reduce blood homocysteine levels. Liver damage may reduce your ability to process this vitamin, possibly leading to a folic acid deficiency. Eating foods high in folic acid or taking a supplement can help minimize the risk of a deficiency.
Sources
The recommended daily intake of folate for most adults is 400 mcg per day. The tolerable upper intake level is 1,000 mcg per day. The typical dose for a folate deficiency ranges between 250 and 1,000 mcg daily. Multivitamins or singular vitamin supplements provide a quick way of obtaining folic acid, although several food sources provide adequate amounts of this vitamin as well as other nutrients. Good sources of folic acid include sunflower seeds, chicken liver, whole wheat bread, leafy green vegetables, strawberries and melons.
Precautions
While folic acid is safe for most adults, excessive amounts may cause confusion, seizures, excitability, diarrhea and sleep disorders. Contact your doctor before taking vitamin supplements as an alternative treatment for liver damage, especially if you currently take prescription medications. Folic acid supplements may interact with a variety of drugs, such as phenobarbital, capecitabine and methotrexate.
Is This an Emergency?
If you are experiencing serious medical symptoms, seek emergency treatment immediately.