Pinched nerves are literally a pain in the butt -- or the neck, as well as other junctions along the spine. In addition to pain, likely symptoms include weakness, tingling, numbness or shooting pains in a leg or arm.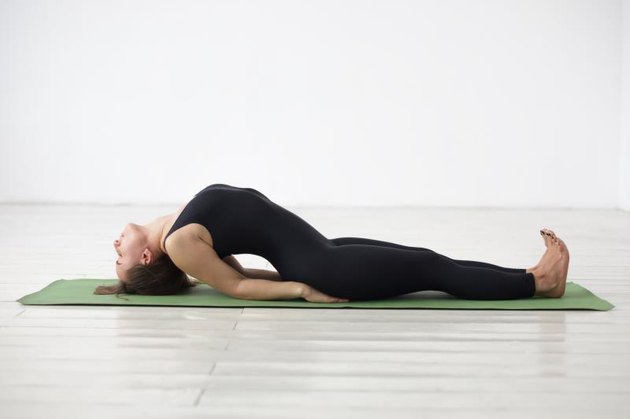 Can yoga help? The answer is a resounding "yes." In fact, in February of 2017 the American College of Physicians (ACP) included yoga in its new guidelines as an effective non-invasive therapy to resolve acute lower back pain from pinched nerves and other causes. Although other kinds of pinched nerve pain weren't specifically mentioned, the guidelines are an affirmation of what yoga practitioners have known for ages: Yoga may accomplish what narcotics and neurosurgery can't.
What's a Pinched Nerve, Anyway?
Pinched nerves -- known clinically as radiculopathies -- occur when nerve roots that branch off from the spinal cord are impinged upon by a bone spur, tight muscles or a piece of one of the soft discs that cushion the spine both at the neck and the lower back. When this happens, the nerve becomes irritated and inflamed. Pinched nerves are most likely to occur in the lower back but can also affect the neck or other areas of the spinal cord.
First, Do No Harm
While the ACP guidelines acknowledge yoga as a viable treatment, they don't offer much in the way of specifics. When it comes to healing your pinched nerve with yoga, it's wise to follow the Hippocratic Oath: "First do no harm." Common sense and your body's response to certain poses will tell you a lot about whether you're on the right track, and it's important to tell your yoga instructor about your pinched nerve.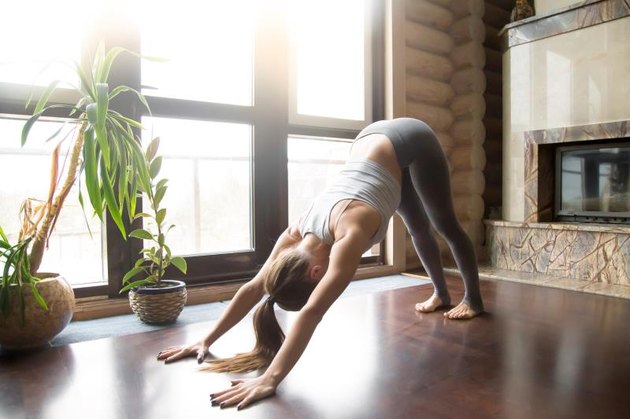 Poses for Pinched Nerves
Keep in mind that being over-ambitious in yoga can do more harm than good. Many of the exercises prescribed by physical therapists are derived from yoga, and it's worth consulting with your doctor and/or your physical therapist what you should and shouldn't do. They will have knowledge of anatomy that a yoga instructor may not possess. As always, proper form is essential.