Thanksgiving is all about friends, family — and, of course, food! If you're a devotee of the popular high-fat, low-carb keto diet but don't want to miss out on all your favorite holiday foods, rest assured that you can whip up plenty of keto-friendly dishes, sides and even desserts.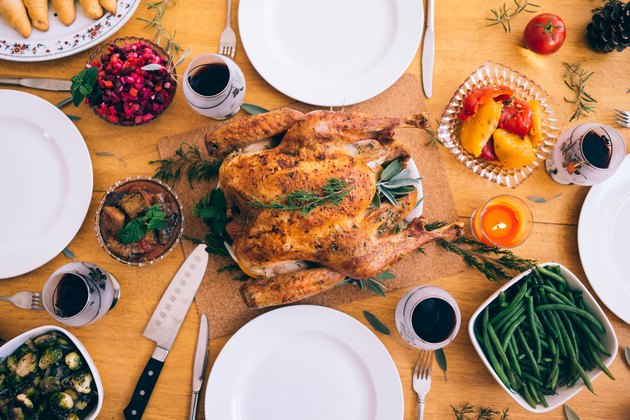 Foods that would seem off-limits for the keto diet due to their high carb count (hello, pumpkin pie and stuffing) can easily be made keto-friendly with a few simple tweaks. And the best part: These keto swaps are absolutely delicious and, in many cases, lower in calories than their traditional carb-laden counterparts. Now that's something to be thankful for.
A Low-Carb Thanksgiving Appetizer
Spicy Cauliflower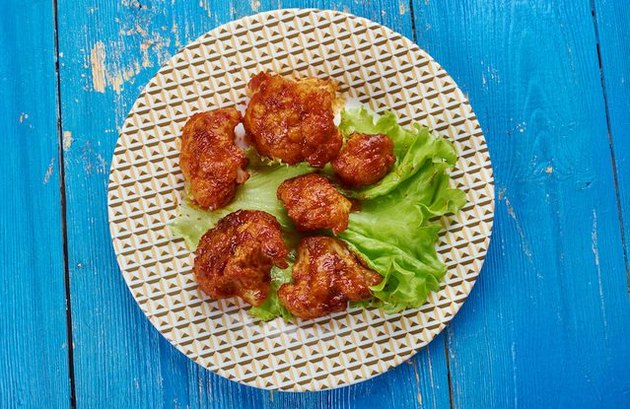 Chances are, your keto guests are already fans of cauliflower, so they're sure to love these little poppers as a Thanksgiving appetizer. Low in carbs and high in fiber, this starter requires only a handful of ingredients. But it takes about 50 minutes to prepare, so plan accordingly.
Although this recipe isn't the most traditional Thanksgiving dish, it can take your dull veggie platter to the next level. A great source of vitamins and nutrients like folate and potassium, cauliflower can help kick your dinner off on a healthy foot.
Thanksgiving Turkey Recipe With Accoutrements
Turkey Delish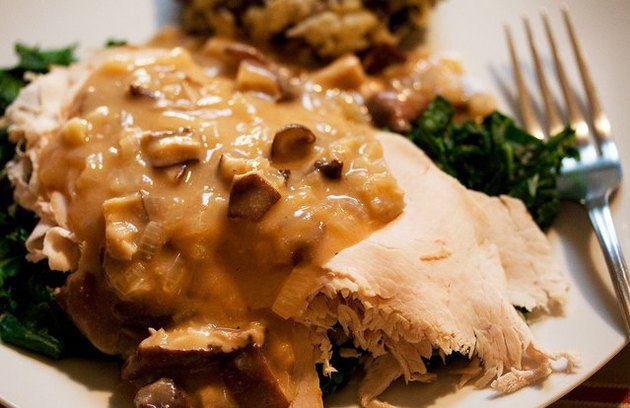 After all, what's Thanksgiving without turkey? This lean protein is pretty much guaranteed keto-friendly, so no matter how you prepare your turkey, your low-carb guests will approve. Just be sure to serve this recipe with the gravy on the side to keep the carb count low.
Everyone loves a good nap after Thanksgiving and turkey can actually help promote good sleep. Turkey is high in tryptophan, an amino acid that your body converts to niacin, according to The National Sleep Foundation. Niacin helps create serotonin, which is associated with sleep and melatonin levels.
Paleo Stuffing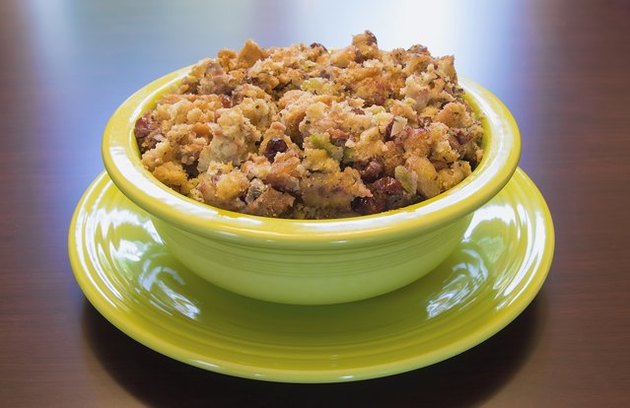 While this stuffing is advertised as paleo, it's actually pretty keto-friendly, too. This recipe is not only high in protein and healthy, unsaturated fats, but it's also low in net carbs. With only 14 grams of carbs and 6 grams of fiber, the net carb count equals to 8 grams total.
Although this dish will need quite a few ingredients and some extended prep time (1 hour and 30 minutes, to be exact), it will be a crowd-pleaser for both your low-carb and non-keto guests. The recipe calls for paleo bread but you can swap it for Base Culture's Keto Bread.
Cauliflower Mashed Potatoes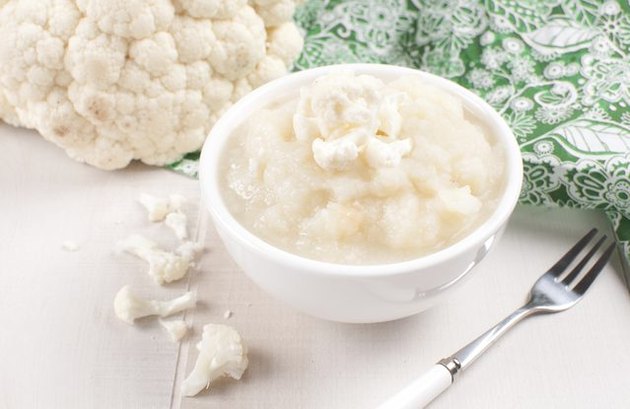 Cauliflower makes for the perfect swap for traditional potatoes. This cruciferous vegetable is loaded with nutrients and vitamins yet serves up fewer carbs and calories than starchy spuds. "Cauliflower is high in vitamin C," says Amy Shapiro, RD and founder of Real Nutrition in NYC. "It's also very low in calories, low in carbs and high in fiber."
And your guests will barely even notice the difference thanks to this recipe's robust, buttery flavor.
Roasted Butternut Squash 'Pasta' With Goat Cheese and Fried Sage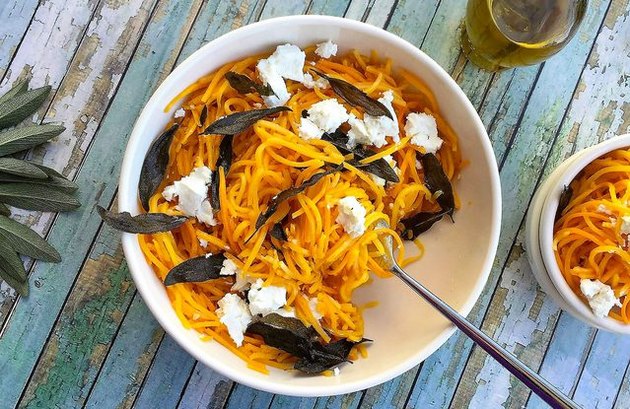 Yes, sweet potatoes are good for you, but they aren't exactly keto-friendly. So why not opt for a butternut squash dish instead? This recipe pairs perfectly with roasted turkey and will endow your home some seriously comforting aromas. At only 3 grams of net carbs and 10 grams of healthy fat, this pasta is a must-try.
Butternut squash boasts fewer carbs than sweet potatoes, but has a very similar flavor and texture, making it almost undetectable in your recipe. "Someone on keto could use this to fill their 10 to 15 percent carb requirement," says Shapiro. "It's also high in beta-carotene and has powerful antioxidants that are linked to healthy eyes."
Chopped Almond String Beans
Your Go-To Thanksgiving Dessert
Pumpkin Pie Freezer Fudge Recipe