We've gathered eight salad recipes to keep you satisfied, healthy and in line with your keto goals — all with 20 grams of carbs (or less) per serving!
1. Turkey and Ham Chef's Salad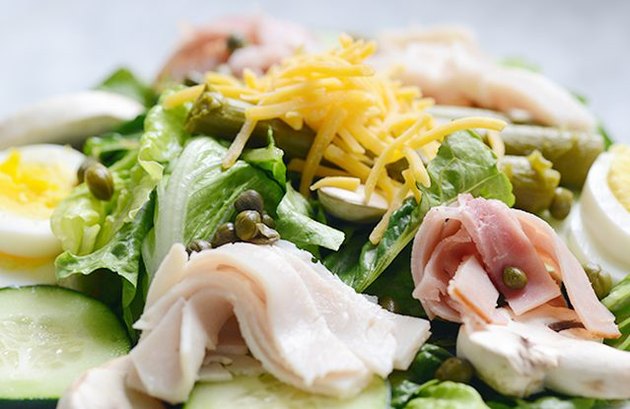 This chef's salad pairs two of the most keto-friendly veggies: asparagus and romaine lettuce, with only 2.1 and 1.2 grams of net carbs per serving, respectively. Add the fact that it's chock-full of healthy fats from eggs and walnut oil and packed with protein from lean ham and turkey, and you have the world's most perfect keto salad.
2. Mark's Big-Ass Keto Salad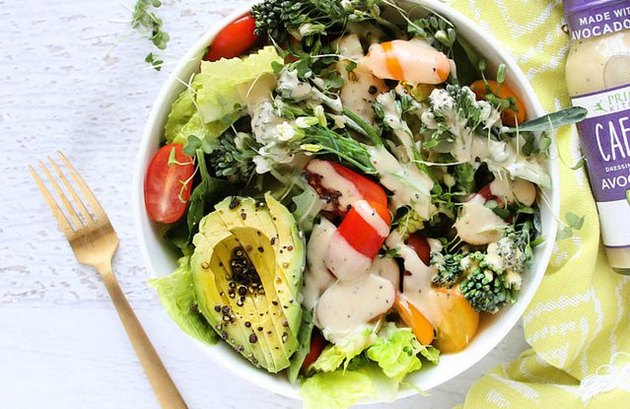 Fitness author Mark Sisson's go-to keto salad keeps carbs to a minimum thanks to low-carb cruciferous vegetables like broccolini.
Best part? This salad delivers a double dose of buttery avocado. Not only do you get to eat a whole avocado fruit, you also get the heart-healthy, keto-approved fats from the mouth-watering avocado oil dressing.
3. Chicken With Mushrooms, Kale and Yuzu Salad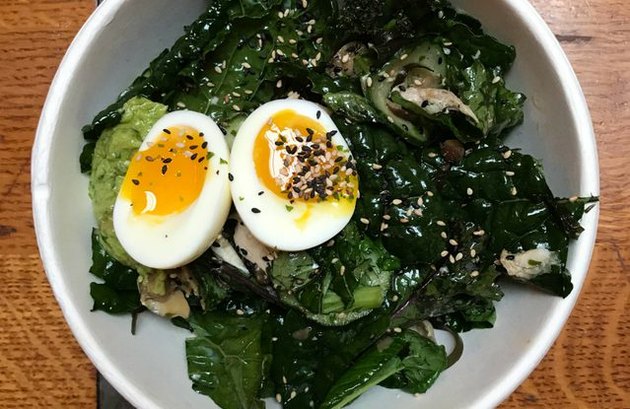 Kale supplies the base for this Asian-inspired salad. Rich in vitamins, minerals and fiber, the leafy green is a great source of essential nutrients when you're on keto. Sesame seeds — rich in iron and calcium — add a nutty flavor. High-protein ingredients like choline-packed eggs and lean chicken breast round out this savory salad, which is sure to keep your belly full for hours.
5. Sizzling Steakhouse Salad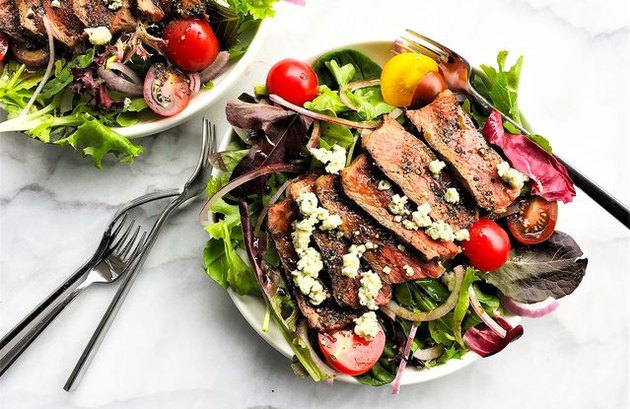 Meat lovers, this salad is for you. Sizzling steak paired with low-carb mesclun and pop-in-your-mouth cherry tomatoes make for a hearty lunch or dinner. Heart-healthy fats from a drizzle of olive oil and gorgonzola cheese complete this low-carb salad.
6. Tuna and Feta Cheese Salad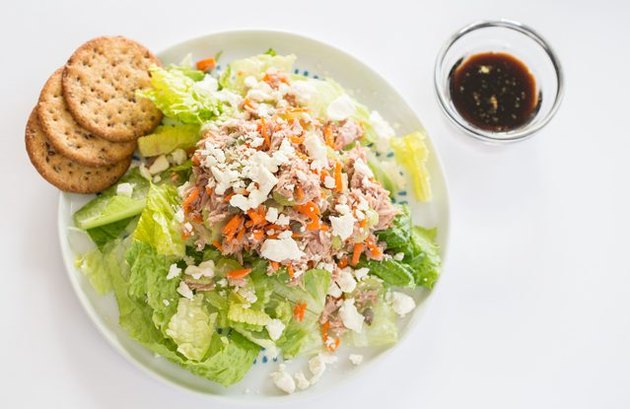 Crunchy low-carb celery stalks and romaine lettuce pack the plate in this simple yet satisfying mix. With a whopping 39 grams of protein from feta cheese and omega-3-rich tuna, this is the perfect post-workout meal to help build lean, healthy muscles.
7. Grilled Italian Eggplant Caprese Salad
This eggplant twist on the traditional Caprese salad has just a little more than 20 calories and 2 grams of net carbs per cup. Eggplant is a keto superstar, surprising, considering its hearty, meaty texture. Extra virgin olive and mozzarella cheese ground this salad with healthy fats and add its signature Italian flavor.
8. Simple Spinach and Carrot Salad