You don't have to be a meat eater to get ample protein in your meals and snacks. Nuts and seeds provide good amounts of protein in modestly sized servings, making them a smart choice for protein when you're running between meetings or heading to the gym. In addition, they offer nutrients valuable to heart health and immunity, such as fiber, minerals, vitamin E and omega-3 fatty acids. Remember that nuts and seeds can be high in calories, so stick to the recommended portions.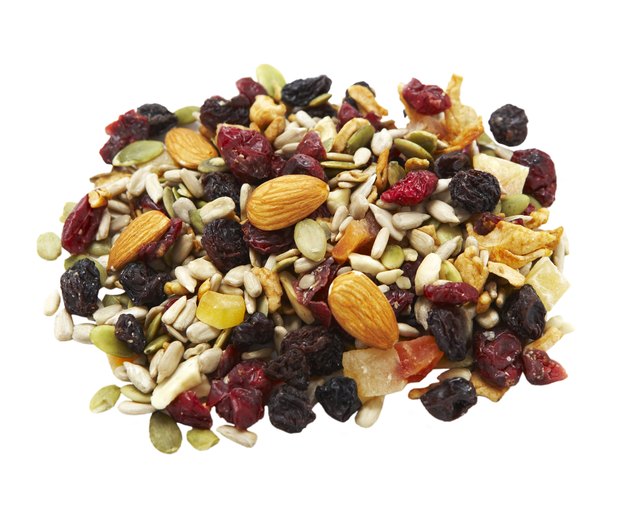 Almonds and Walnuts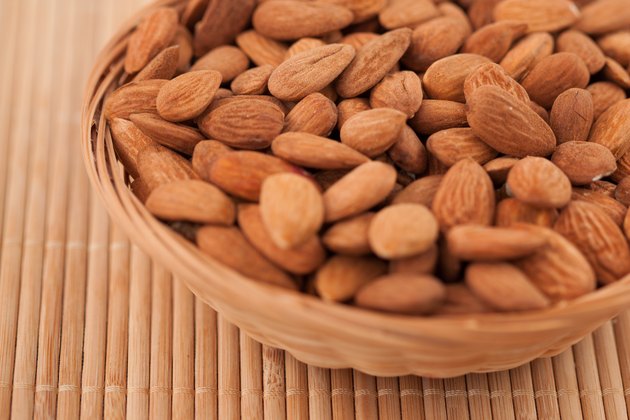 The AskDrSears website ranks almonds No. 1 because of their overall nutrient density. A 1-ounce serving provides 6 grams of protein, or about 11 percent of the 56 grams men need daily and 13 percent of the 46 grams women should get. However, black walnuts beat out almonds in protein content, supplying almost 7 grams in a 1-ounce serving. Sprinkle chopped almonds or walnuts on your morning yogurt or oatmeal. Choose raw almonds and walnuts instead of those with salty or sugary coatings that can add to their calorie count.
Pistachios and Cashews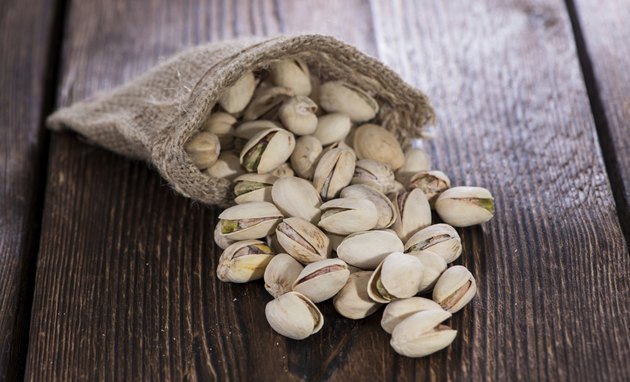 Pistachios are another good protein source among nuts, delivering just under 6 grams of protein in a 1-ounce serving of 43 kernels. Stay away from salted pistachios, which can become almost addictive and send your blood pressure soaring, if you're salt-sensitive. Toast and toss them onto salads for some extra crunch. Creamy cashews, which have one of the highest fat contents among nuts, offer a little over 5 grams of protein in an ounce. Process the raw nuts into cashew butter in your food processor for a rich, delicious alternative to peanut butter.
Larger Seeds
Some seeds can be higher sources of protein than nuts. Don't throw away the innards when you carve a pumpkin at Halloween: Dried pumpkin seeds give you 8.5 grams of protein in a 1-ounce serving. The seeds from colorful sunflowers are also rich in protein, with an ounce of toasted seeds offering almost 5 grams. Both of these seeds can boost the protein content of mixed green salads or veggie side dishes, or provide a quick energy snack when mixed with raisins or currants.
Tiny Seeds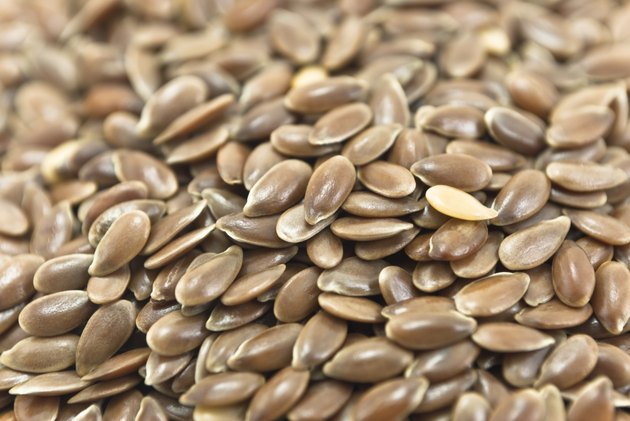 Don't overlook miniscule chia seeds and flaxseeds when you're incorporating more protein into your diet. An ounce of chia seeds -- about 3 tablespoons -- delivers 4.7 grams of protein, while a 2-tablespoon serving of ground flaxseeds gives you 2.5 grams. These tiny seeds up the protein content of your smoothies and fresh juices, while also providing valuable plant sources of omega-3 fatty acids. Divide up your serving of chia or flaxseeds throughout the day instead of trying to consume it at one sitting.