A wide array of factors can trigger heart palpitations, a sensation that the heart is racing, pounding or even missing a beat. Causes may include anxiety, fear, stress, anemia, some medications and street drugs, hyperthyroidism, fever and heart valve disease. Certain foods and beverages, as well as dietary imbalances, also can set off this phenomenon, which is upsetting and bothersome although not usually a serious health concern, according to MedlinePlus. Talk to your doctor if you're experiencing palpitations.
Caffeine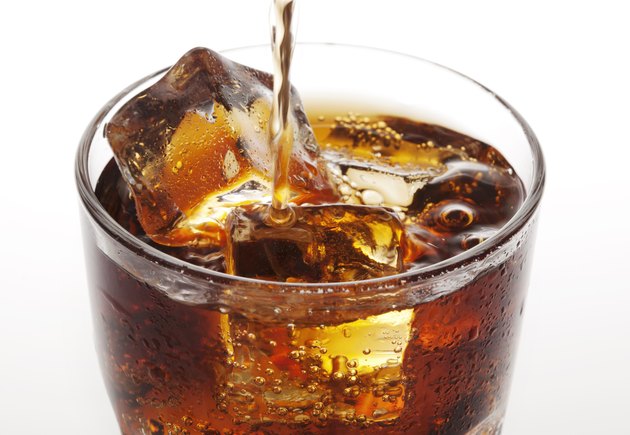 Caffeine-containing beverages and foods, including coffee, tea, cola drinks and chocolate, as well as certain snack foods, desserts and fast foods, generally can be consumed in moderation without ill effects. However, caffeine is a stimulant that in high concentrations -- more than the equivalent of two or three cups of coffee daily -- can cause not only palpitations, but also anxiety and insomnia, according to the "American Medical Association Complete Guide to Men's Health." If you are experiencing heart palpitations and fear that your caffeine consumption is a factor, gradually reduce your daily consumption. An abrupt halt to caffeine consumption can cause withdrawal symptoms, including headaches, according to the AMA guide.
In "Personal Health: Perspectives and Lifestyles," authors Patricia A. Floyd, Sandra E. Mimms and Caroline Yelding cite a 1985 study by the National Institute of Mental Health that concluded caffeine can trigger panic attacks in sensitive individuals. These attacks are characterized by such symptoms as heart palpitations, mental confusion, excessive perspiration and shortness of breath. The authors suggest limiting daily caffeine consumption to 300 milligrams or less; those particularly sensitive to caffeine may have to reduce their caffeine intake more sharply.
Aspartame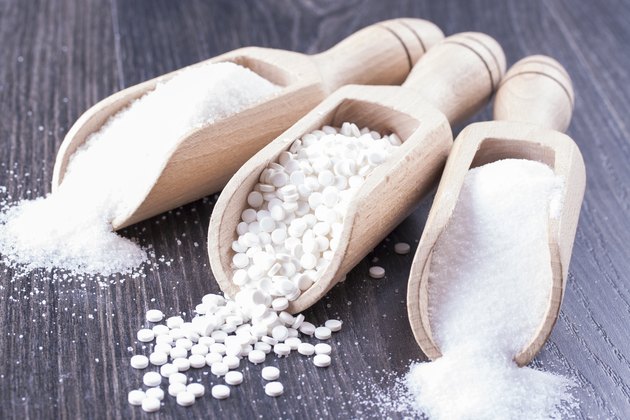 Aspartame, an artificial sweetener that is found in thousands of food products, most notably those labeled "sugar-free," can cause heart palpitations, as well as numerous other adverse side effects, according to Kathleen S. Hosner and Linda Frazee, authors of "Full Heart, Satisfied Belly." They observe that aspartame not only sweetens food, but causes those consuming it to crave more, a quality that can lead to an unhealthy intake of the sweetener and the foods in which it is used. Other symptoms of excessive aspartame consumption include headaches, mood swings, weight gain, complexion problems, hair loss, cholesterol increase and memory loss, according to Hosner and Frazee.
Dietary Imbalances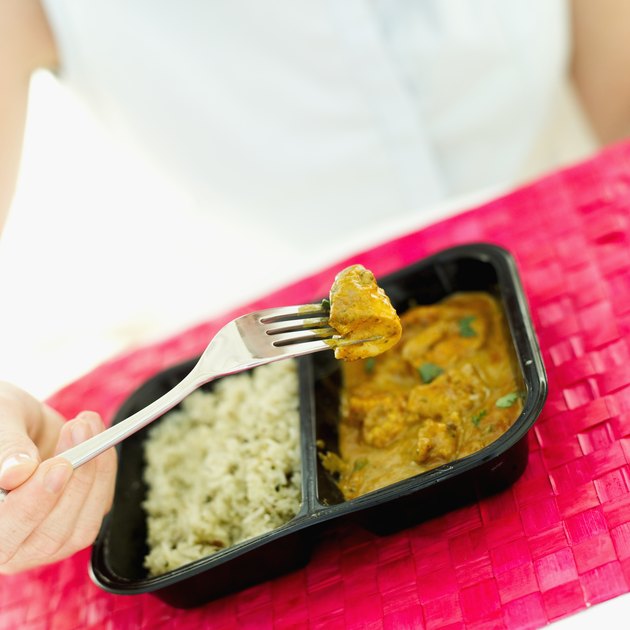 While too much of any nutrient or food can cause health problems, a deficiency of certain nutrients can be equally damaging to health. Such is the case with calcium, which in excess amounts can cause heart damage. However, too little calcium can cause heart palpitations and a host of other adverse side effects, according to Elson M. Haas, M.D., and Buck Levin, Ph.D., authors of "Staying Healthy with Nutrition." An insidious aspect of modern diets is the high ratio of phosphorus to calcium, which the authors say often exceeds 2-to-1, while the optimal ratio is 1-to-1. Haas and Levin report that the Institute of Medicine of the National Academy of Sciences recommends a daily intake of 1,000 mg of calcium for adults between the ages of 19 and 50, and 1,200 milligrams for those who are 51 or over. Major culprits in today's unhealthy dietary ratio between phosphorus and calcium include soft drinks including diet sodas, processed foods such as lunch meats and cheese spreads, and excessive consumption of meats and eggs.