If the news of Starbucks' Unicorn Frappuccinos had you brimming with excitement, you may want to sit down for its latest announcement. This summer the coffee company has joined forces with entertainer, philanthropist and funky-fashion maven Lady Gaga, offering a few nondairy, lowish-calorie and Instagram-worthy beverages — and all for a good cause.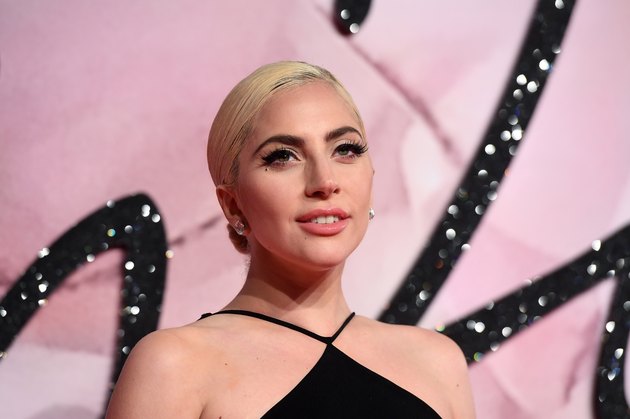 The four-drink "Cups of Kindness" collection is a partnership between Starbucks and Gaga's Born This Way Foundation in an effort to spread one simple message: Be kind.
"We're healthier and happier when we live our lives with compassion, and our communities are stronger when we treat one another with generosity and respect," Lady Gaga said in a press release. "Born This Way Foundation and I are so excited to partner with Starbucks to help inspire positivity and love through the Cups of Kindness collection."
While two of the drinks (the Pink Drink and the Ombré Pink Drink) are old news, Gaga handpicked the collection of under-150 calorie per Grande beverages, all fun and colorful just like her. The Pink Drink and the Ombre Pink Drink have been on the menu since April. But the other two are new.
"I adore the entire collection and instantly fell in love with the Matcha Lemonade," the singer confessed about the Arnold Palmer-ish bold green drink that's made with Teavana matcha green tea, tart lemonade and ice. The Violet Drink combines Starbucks' Very Berry Starbucks Refreshers™ Beverage with creamy coconut milk and ice, resulting in a violet-hued, sweet-meets-sour drink.
From June 13 to 19, Starbucks will donate 25 cents from each beverage sold from the collection to the Born This Way Foundation, with proceeds being used to fund "programs that support youth wellness and empowerment by fostering kindness, improving mental health resources and creating more positive environments." Starbucks has committed to a minimum contribution of $250,000 to the foundation.
Unlike the coffee company's hyped unicorn Frapps (which contained a whopping 280 calories per Grande) these bright beverages won't do too much damage to your diet, so you can generously support Gaga's charity totally guilt-free. And who doesn't want to cool down for a cause?
<p class="article-related-links">Want more healthy living info? Check out these LIVESTRONG articles: <br>
<a href="https://www.livestrong.com/slideshow/13709262-want-meghan-markles-princess-bod-do-her-workouts/">Want Meghan Markle's Princess Bod? Do Her Workouts</a>
</p>
<p class="article-related-links"> 
<a href="https://www.livestrong.com/slideshow/13709328-5-surprising-things-you-didnt-know-about-tom-bradys-and-gisele-bundchens-healthy-habits/">5 Surprising Things You Didn't Know About Tom Brady and Gisele Bundchen</a>
</p>
<p class="article-related-links">
<a href="https://www.livestrong.com/slideshow/13559435-how-9-celebrity-couples-keep-their-relationships-healthy/">How 10 Celebrity Couples Keep Their Relationships Healthy</a>
</p>
What Do YOU Think?
Will you try one of Lady Gaga's new drinks at Starbucks? What is your favorite Starbucks beverage of all time? If you could concoct your own Starbucks drink, what would be in it?