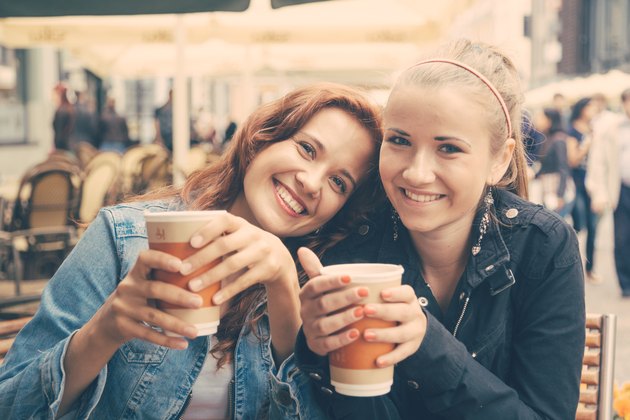 Brewbudz are coffee pods infused with cannabis, bringing an entirely new meaning to the term "wake and bake." Costing $7 each and infused with anywhere from 10 to 50 milligrams of THC per pod, Brewbudz lets you medicate (in states where it's legal) with coffee, tea, decaf coffee and cocoa pods. And making a cup of the stuff couldn't be easier: Simply pop a pod into a Keurig machine.
Unlike many edible marijuana products, Brewbudz beverages are not made from oil derived through an extraction process. Rather, they're made using a patented technology that extracts THC, CBD and other plant compounds, creating a cannabis- or hemp-enriched beverage without any nonnatural ingredients, its website explains.
According to Well + Good, compared to Keurig pods, Brewbudz are far more environmentally friendly. "The pods are designed to break down in weeks, creating a fertilizer that's nontoxic and returns to the earth instead of landfills," it reports.
While Brewbudz are currently only available via dispensaries in Nevada, keep your eyes peeled in Colorado, California and other legal recreational marijuana states soon. In the meantime, here is everything you need to know about marijuana!
What Do YOU Think?
Would you drink marijuana-infused coffee? Do you drink coffee every day? Do you use marijuana to help with physical conditions? Let us know in the comments.