Will.i.am opened up how he lost 20 pounds after going totally meat-free. The 43-year-old rapper tipped the scale at 210 pounds last year, due to constant overeating and binging on processed foods.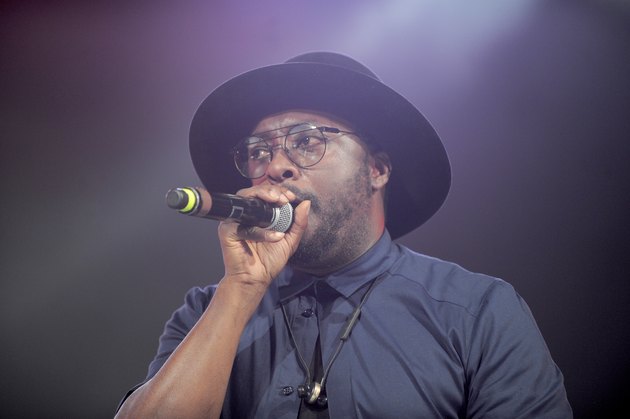 "I was eating bad, sleeping bad. No regimen," the Black Eyed Peas frontman told Arianna Huffington on her Thrive Global podcast (via Insider). "I was going to sleep around 5:00 in the morning…. I would argue with people, like, 'All I need is, like, two hours a day.' Like, boom, a catnap and a catnap and I'm just ready to go."
Will.i.am's lifestyle choices eventually snowballed, putting his health in jeopardy. "I was creating different types of disorders," he confessed. "And starting with my high blood pressure and my cholesterol. I had acid reflux, nasal drip…. When you have so much acid in you, that means your body is fighting off inflammation and mucus, and that is a toxic environment that leads to other diseases."
Will.i.am explained that his doctor expressed concern about the singer's cholesterol and blood pressure because his family has a history of heart disease and diabetes. As a result, the singer cut out meat, sugar and processed foods and started following a <ahref="https: www.livestrong.com="" slideshow="" 1011121-going-flexitarian-11-easy-lifestyle-shifts-can-make="" "=""> </ahref="https:>plant-based diet.
"I switched my regimen, went plant-based and it changed my life. I lost 20 pounds," he said. "My cholesterol came down, my high blood pressure came down. My stress levels came down naturally. I have more energy. My sleep regimen is awesome."
Lauren Harris-Pincus, M.S., RDN, founder of NutritionStarringYOU.com and author of "The Protein-Packed Breakfast Club," tells LIVESTRONG.COM that the benefits of Will.i.am's new diet likely have less to do with cutting meat and more to do with what he replaced it with.
For example, she says, eating less meat and more dark green vegetables, legumes, whole-wheat products and nuts will boost a person's intake of magnesium, a mineral that helps to reduce stress, relax muscles and promote better sleep.
"When people eat meat, it's not even that eating meat is bad necessarily, but we eat far too much of it," she explains. Data from the U.S. Department of Agriculture suggests that we'll eat a record amount of meat this year — 222.2 pounds per person, to be exact. And though the government recommends we eat about five to seven ounces of meat daily, the USDA predicts that the average American will down almost 10 ounces a day.
What's more, plant-based foods help to support gut health, according to Harris-Pincus. Why does that matter? It has everything to do with serotonin, or the "feel-good hormone," which impacts functions that include mood, anxiety and happiness. While some serotonin is produced in the brain, 80 to 90 percent of it is manufactured in the intestines or the gut. And healthy gut bacteria coax your gut into making more of it.
The way to promote healthy gut bacteria? You probably guessed it: "By eating a lot more plant-based foods," Harris-Pincus says.
Similar to Will.i.am, "The Office" actor Craig Robinson lost a whopping 50 pounds earlier this year after kicking meat and alcohol from his diet. But beware: Going vegetarian won't automatically lead to weight loss.
According to Harris-Pincus, calorie for calorie, a piece of lean meat will leave you feeling more full than a bagel or a bowl of pasta. That's because refined carbohydrates have been stripped of almost all fiber, allowing your body to digest them very quickly. Meat, on the other hand, takes longer to digest, keeping you satiated longer. Therefore it's important to focus on vegetarian foods that promote satiety, such as beans and whole grains, which are high in dietary fiber.
If you're a fan of black-eyed peas and the Black Eyed Peas, Will.i.am wants you to consider cutting meat from your diet. "It changed my life, and I would encourage everybody to have a plant-based regimen," he told Huffington.
<p class="article-related-links"> Get more healthy living news and tips: <br>
<a href="https://www.livestrong.com/slideshow/13711617-get-a-body-like-julianne-houghs-with-these-tips-and-tricks/">Get a Body Like Julianne Hough's With These Tips and Tricks</a>
<a href="https://www.livestrong.com/slideshow/13712365-kourtney-kardashian-halle-berry-and-9-other-celebs-who-follow-keto-style-diets/">Kourtney Kardashian, Halle Berry and 9 Other Celebs Who Follow Keto-Style Diets</a>
<a href="https://www.livestrong.com/slideshow/13711721-tim-mcgraw-and-faith-hill-plus-8-other-country-couples-married-over-10-years/">Tim McGraw and Faith Hill, Plus 8 Other Country Couples Married Over 10 Years</a>
</p>
What Do YOU Think?
Do you ever think about what you're eating in terms of its nutritional benefits? Have you considered cutting meat out of your diet? Share in the comments section!