White Castle, America's oldest hamburger chain, recently announced it will be rolling out the meat-free Impossible Slider to 400 of its restaurants nationwide after a successful limited release.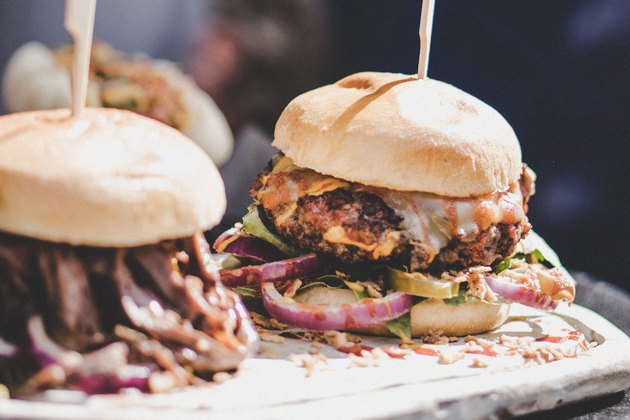 White Castle's sliders will feature patties from Silicon Valley-based startup Impossible Foods, which launched its meatless burger back in 2016. Up until now, the Impossible Burger has been available at small-scale restaurants across the country as well as at the fast-casual restaurant chain Fatburger.
What separates the Impossible Burger from its meatless forefathers? A "secret ingredient" called soy leghemoglobin. Derived from plants, this molecule releases a protein called heme, which makes the burger look, taste and "bleed" like real meat.
As for its nutritional makeup? The Impossible Burger provides 220 calories, 13 grams of fat (about 14 to 25 percent of the recommended daily amount, depending on how much you typically eat), 430 milligrams of sodium (less than 20 percent of the recommended daily maximum) and 20 grams of protein (about 35 percent of the daily recommended amount, depending on how much you weigh and exercise).
But White Castle's Impossible Sliders are more than just a patty. Topped with smoked cheddar cheese, pickles and onions, one slider clocks in at 300 calories, 17 grams of fat, 870 milligrams of sodium and 18 grams of protein. And chances are, because they're much smaller than a typical burger, you won't be stopping at one.
"The sodium content of the White Castle version is crazy high, especially if you eat two or three at a time," Jackie Newgent, RDN, culinary nutritionist and author of "The All-Natural Diabetes Cookbook," tells LIVESTRONG.COM. One slider accounts for nearly 40 percent of the maximum recommended daily intake (2,300 milligrams). Eat two and you've consumed 80 percent of the day's sodium in one meal. And that's not the only reason to consider other meat alternatives.
"While I like the concept of Impossible Foods' vegan burger 'meat,' I do have concerns about regular consumption of it, since it's not natural in any way," Newgent says, referring to the fact that soy leghemoglobin is derived in a lab. Foods that have been chemically processed tend to contain fewer essential nutrients than foods that have not.
Nevertheless, at just $1.99 each, the Impossible Slider is an accessible option for people who want to cut back on meat or work toward nixing it altogether. And making it available at fast-food restaurants nationwide is a step toward reducing meat consumption, which is a win for everyone — including Mother Earth.