When it comes to Bikram yoga, there seems to be little middle ground. When someone goes to their first class, the 105-degree Fahrenheit room temperature and the seamless flow of 26 poses and two breathing exercises usually inspire either love or aversion.
Fortunately for the franchise's founder, Bikram Choudhury, there have been more than enough people who've fallen in love the brand of yoga he introduced in the early 1970s to launch him into the high life. Many of his franchisees seem to do all right for themselves, too.
Bikram lost a long-running fight to protect his sequence of poses by copyright in 2015. Still, despite this and the development of other competing strains of "hot yoga" arising, the Bikram brand survives, with an estimated 500 studios in business worldwide. Here's a look at how to crank up the furnace on your own Bikram franchise.
Step 1: Get Certified
Only Bikram-certified instructors are allowed to own Bikram franchises, so your first order of business is to enroll in teacher training. The courses, which last for 9 weeks, are held seasonally, usually in idyllic tropical locations. The cost is between $12,500 and $16,600, depending on whether you choose a single- or double-occupancy room.
Between actual yoga classes, students attend lectures on the technique and history of yoga, some given by Bikram himself. Be ready to work: the daily schedule runs from 8:30 a.m. to midnight! To qualify you must be at least 21 years old and have practiced Bikram yoga for at least 6 months.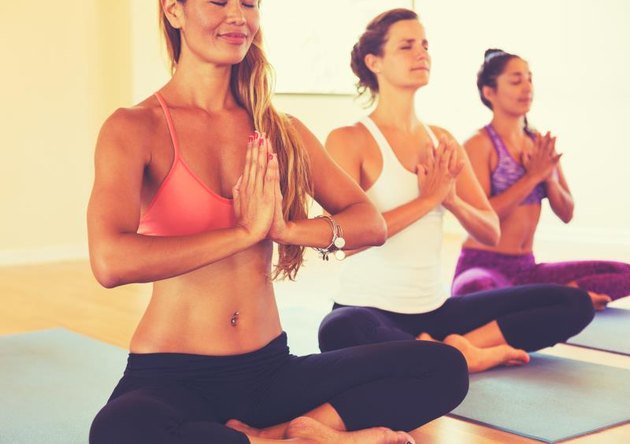 Step 2: Build a Following
If you want to open a yoga studio, one advantage of a Bikram franchise is a recognizable brand name. Still, it helps if you've established yourself as a respected and (hopefully) beloved instructor in your own right. It's not absolutely essential, but it's likely to help if some of your devoted students follow you over to your new studio, bringing their friends with them.
Step 3: Break Your Piggy Bank
Opening a Bikram franchise isn't cheap. The franchise license alone costs $10,000. After that, as things stand now, you're your own master, but there are limits. Franchise holders are prohibited from hosting Bikram yoga retreats. Seminars or posture clinics are off limits unless Bikram himself gives written approval.
Step 4: Find a Space
Find a space and not just any space. Unless you buy out a pre-existing franchise owner, you'll have to refurbish your space to Bikram's specifications. There's a 3000-square foot minimum for a Bikram space, plus you have to provide showers and carpeting.
And don't forget, you're going to need a very major heating and humidification system to keep the temperature at that sweltering, hurts-so-good 105 degrees and 40 percent humidity. Bikram's guidelines also stipulate that the studios must be owned solely by Bikram-certified investors -- no investors!
Click here for complete guidelines on opening a Bikram studio.