Your child's food preferences are set early in life, according to KidsHealth. When you offer a variety of healthy foods, you can help him to develop a preference for nutrient-rich foods that will stay with him as he grows into adulthood. In fact, teaching your toddler about eating right may also reduce his risk for childhood obesity and weight problems throughout his life.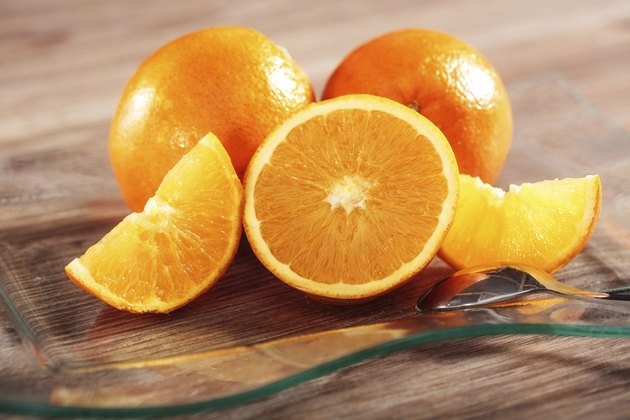 Dairy
Your toddler needs two to three servings of dairy a day, recommends BabyCenter. One serving is equal to one cup of milk or 1/2 cup of yogurt. Cheese and cottage cheese are also sources of dairy. Until she is two years old, she needs whole milk. The fat and calories are important for her brain development and growth. You can talk with your pediatrician about the use of plant-based milk, such as soy or almond milk that provide good nutrient contents. Avoid giving her too much milk during the day, because it may make her feel too full to eat other foods.
Grains and Protein
Your toddler needs four to six daily servings of whole grains. One serving of grains is equal to 1/4 cup of pasta or 1/2 slice of bread. Oatmeal, rice and barley cereals are also sources of grains. He also needs two servings of protein a day. One serving equals 2 tbs of meat or 1 tbs of peanut butter. Poultry, eggs and boneless fish are also sources of protein. You can cut the meat into small pieces or into shapes if you feel inclined, and this may encourage picky eaters to try the foods you give him.
Fruits and Vegetables
Aim to give your toddler 1/4 to 1/2 cup each of fruits and vegetables everyday. In addition to peaches, pears, applesauce, carrots, peas and sweet potatoes, she can now have broccoli, cauliflower and citrus fruits such as oranges and grapefruit. Cook and cut up vegetables so they are easier to eat, and soak dried fruit until it is soft to prevent choking. You can offer yogurt as a dip for cooked broccoli, for example, and this may encourage your toddler to eat the vegetable while also boosting the nutrient content of the meal.
Eating Habits
Around 18 months of age, your toddler's self-feeding skills have improved and he may be able to use a spoon by himself. According to KidsHealth, it is normal for him to skip meals at this age. Continue to maintain a regular schedule of healthy meals and snacks. If you are concerned about his diet and nutrition, talk to his pediatrician.