Are you planning to treat yourself this weekend? We sure hope so. But instead of sabotaging your diet with a large stack of chocolate-chip pancakes, make this vegan French toast with fresh strawberries and cream.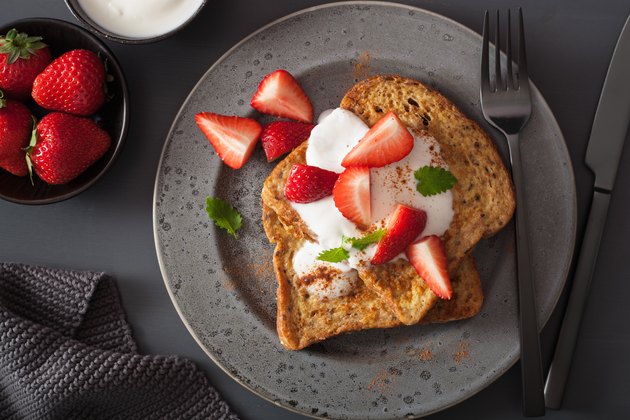 The flavorful dairy-free batter features almond milk, nutritional yeast, vanilla extract and cinnamon. (Nutritional yeast, which is a complete protein packed with fiber, will help keep you full all morning.) The vegan cream topping is made from Greek-style coconut-milk yogurt and a touch of maple syrup.
Two slices of the French toast provide 506 calories, 11 grams of dietary fiber and six grams of protein. Plus, you're getting antioxidants from the berries and healthy probiotics from the Greek yogurt.
Although we don't suggest you eat this for breakfast every single morning, it's perfect as a special brunch treat — especially when it's coupled with a mimosa and a Netflix binge.