Constipation is characterized by hard stools that are difficult to pass and by infrequent bowel movements. Some people prefer to treat their occasional constipation with laxatives, but others prefer to try more-natural cures to soften their stools. If you frequently suffer from hard stools, or they last longer than a few days, see your doctor for a medical examination. If, however, you experience constipation only occasionally, you may be able to find relief through dietary or lifestyle changes, alternative treatments or herbal remedies.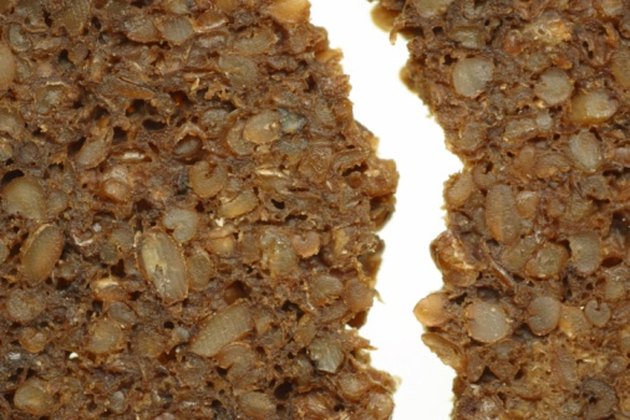 Dietary Cures
The National Institutes of Health's MedLine Plus states that fiber is very helpful in combating constipation. Good sources of fiber are fruits, vegetables and whole grain cereals. Vegetables that have a hard texture tend to have more fiber. The Mayo Clinic recommends limiting meats, cheeses and processed foods, all of which contain very little to no fiber. They state that adults should eat 20 to 35 grams of fiber daily.
Jackson Seigalbaum Gastroenterologists point out that some people cannot tolerate a large quantity of foods that are high in fiber. They recommend bulking agents made from psyllium plants to soften stools. Some examples of bulking agents are Metamucil and Per Diem Fiber.
Lifestyle Cures
According to the Mayo Clinic, it is important to take enough time each day to move your bowels. When you feel the urge to go, take a trip to the bathroom as soon as possible.
The Mayo Clinic also states that exercise will help to stimulate the intestines. Exercising for a half hour most days should help to prevent, as well as treat, constipation.
Drinking enough water is important to keeping stools soft. Dehydration can cause hard stools. Jackson Seigalbaum Gastroenterology states that eating more fiber will pull water into your colon, softening stools and making bowel movements easier to pass. MotherNature.com suggests drinking at least six to eight glasses of water daily to soften stools.
Alternative Approaches
According to the Mayo Clinic, alternative approaches such as massage and acupuncture can stimulate the intestines and treat constipation. Massage, including acupressure, can help to relax the muscles in the abdomen and can help intestinal function. Acupuncture, which involves using very fine needles to treat various condition, can also be an effective constipation remedy.
Herbal Remedies
MotherNature.com lists several herbal remedies for softening stools, but cautions that you should not take these without talking to a professional. Not all herbs are safe for every person and every situation, and they should not be overused. Some of the herbs recommended are aloe vera juice, medicinal rhubarb, dandelion root and plantain seeds.