Cortisol is a stress hormone released by the adrenal glands during a fight-or-flight emergency situation. It is responsible for several functions in the body including blood pressure regulation, glucose utilization and anti-inflammatory properties. Excess cortisol levels can cause fat accumulation in the stomach region, fatigue and a decrease in immunity, however. Research indicates that dietary changes may help lower high cortisol levels.
Black Tea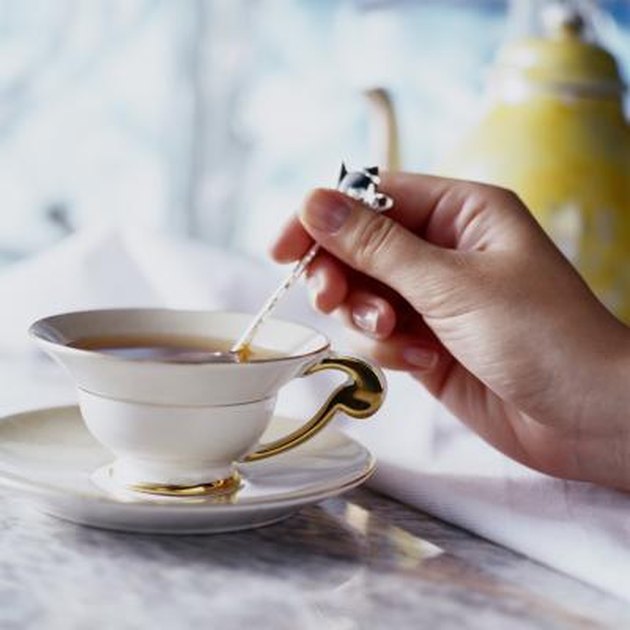 Researchers from the University College of London in the U.K. investigated the impact of tea consumption on stress relief. Healthy nonsmoking men consumed 4 cups of black tea or a placebo for six weeks. Participants underwent a stress test in which they performed stressful tasks before and after treatment. Scientists reported in the September 2006 issue of the journal "Psychopharmacology" that subjects consuming black tea had lower cortisol levels after performing stressful tasks compared to those with a placebo.
Omega-3-rich Foods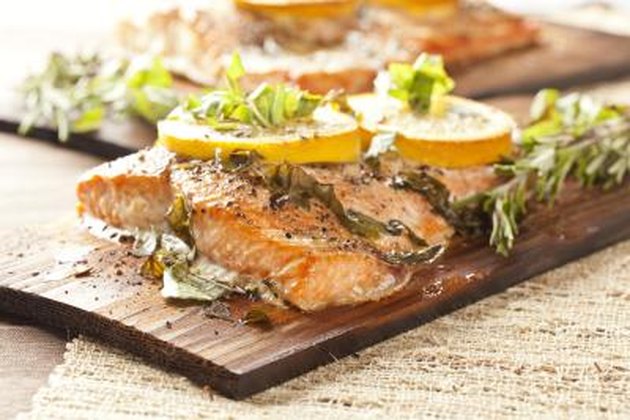 In research reported in the June 2003 issue of the journal "Diabetes Metabolism," scientists from the Hopital de la Cavale Blanche in France explored the effects of fish oil, which contains omega-3 fatty acids, on stress hormones elicited by mental stress. They observed that participants consuming 7.2 g of fish oil per day for three weeks had lower cortisol levels after a stress test compared to those consuming a placebo. Omega-3 fatty acid foods include salmon, halibut, tuna, walnuts and soybeans.
Dark Chocolate
Consuming dark chocolate in moderation might reduce cortisol levels, according to a study conducted by researchers from the Nestle Research Center in Germany. They reported in the October 2009 issue of the "Journal of Proteome Research" that human subjects ingesting 40 g of dark chocolate per day for two weeks experienced decreases in cortisol levels.
Yogurt and Ricotta Cheese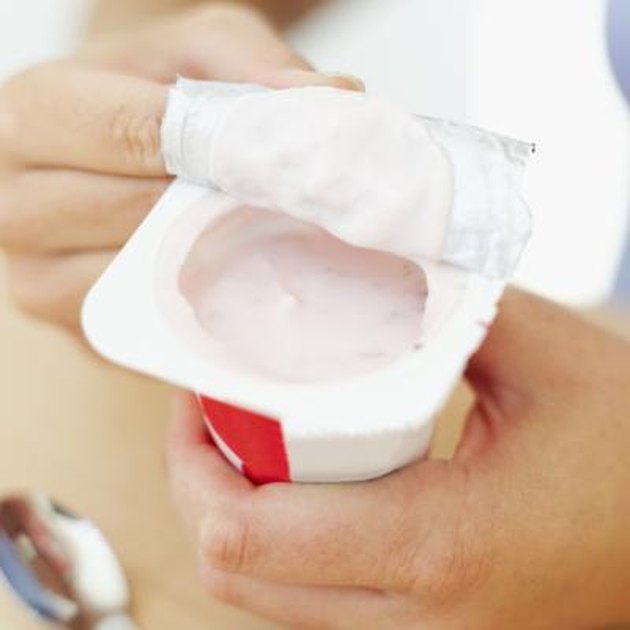 In findings reported in the June 2000 issue of the "American Journal of Clinical Nutrition," researchers from the TNO Nutrition and Food Research Institute in the Netherlands examined the impact of alpha-lactalbumin on cortisol levels in stress vulnerable subjects. They discovered that subjects following a alpha-lactalbumin-rich diet experienced reductions in cortisol levels after undergoing acute stress compared to those adhering to a casein protein-rich diet. Whey protein, which is found in foods such as yogurt and ricotta cheese, is a rich source of alpha-lactalbumin.