If it wasn't already hard enough to say no to the sweet scouts of the Girl Scouts of America during cookie-selling season for the sake of your diet, this January a new cereal will make it even harder. Enter Girl Scout Cookie Cereal.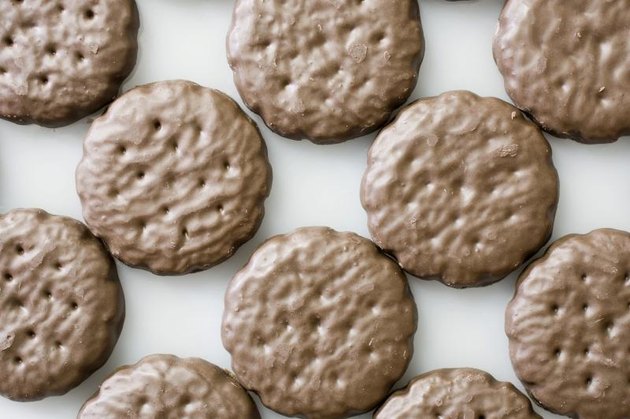 Unveiled in a recent Instagram post via candyhunting, an account dedicated to the newest junk-food trends, General Mills has turned cookies into cookie cereal in the classic Girl Scout flavors of Thin Mint and Caramel Crunch.
The original posts didn't mention a release date, but representatives from General Mills told Thrillist that both flavors will be available nationwide come January. So it looks like we're going to have to start off the year with some strong willpower.
While dessert has been masquerading as breakfast in the form of doughnuts and sugar-coated cereals for quite some time now, a cereal that is basically miniature cookies made from corn takes the, ahem, cake when it comes to breakfasts to avoid — if you can even call it breakfast.
There are still a few months to mentally prepare for the impending launch of the cereal, but in the meantime, Girl Scout cookie season begins in the next two to three months. On the bright side, at least you can practice building up your ability to say no before these cookies become available year-round at your local grocery store (just add milk). Stay strong out there, folks!
What Do YOU Think?
Do you purchase Girl Scout cookies? How do you decide what breakfast cereals to buy? Do you always eat breakfast? Let us know in the comments!