The calories in granola vary widely. The calories in low-fat granola come mostly from whole grains and sweeteners. Traditional granola and granola bars, however, can contain added fat, and may be much higher in calories.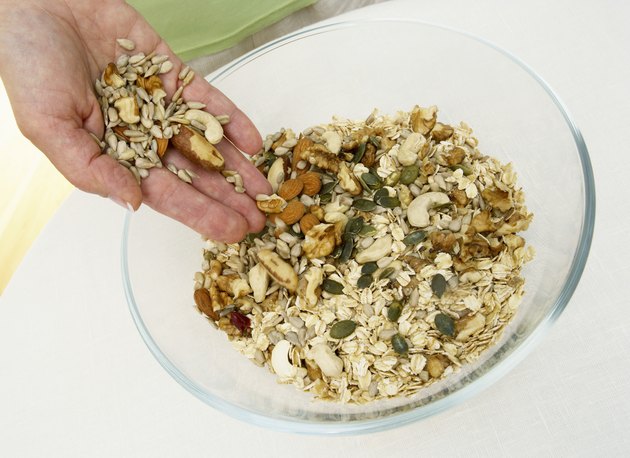 Traditional Homemade Granola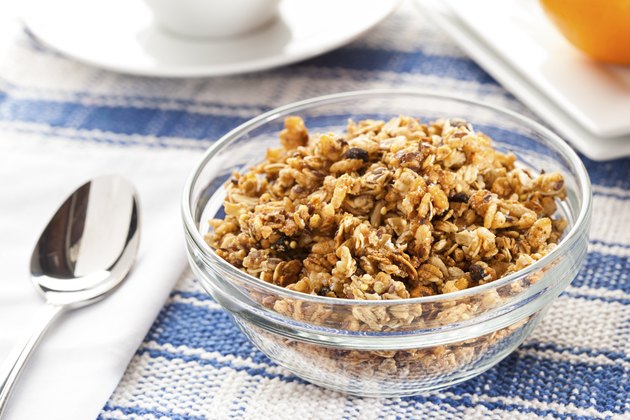 A traditional granola recipe typically contains some kind of whole grain, some kind of nut or seed, some kind of sweetener -- brown sugar, syrup, or honey -- spices and a considerable amount of oil. The oil and sweetener combine together to coat the grains and nuts. When the granola is heated in the oven, the oil and sweetener bring everything together in sweet, crunchy chunks. The price of this crunchiness is about 369 calories per serving, only 77 of which comes from the grains. The more oil, nuts and sweetener in a recipe, the higher the calories will be.
Commercially Prepared Granola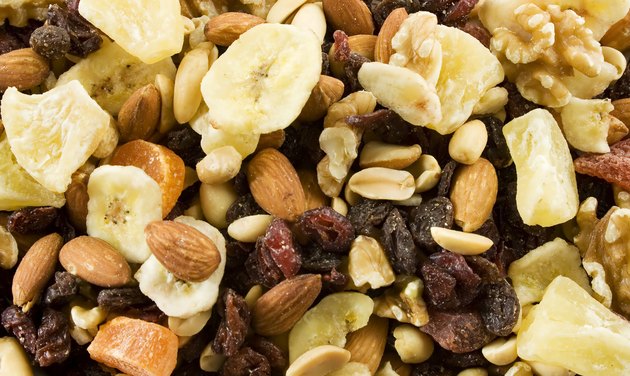 Commercially prepared granola varies in calories as well. Here are some examples: Nature Valley lowfat fruit granola contains 386 calories per 100 grams of cereal. Kelloggs Low-fat Granola with Raisins contains 377 calories, also per 100 grams, Quaker 100 percent of Natural Granola Oats and Honey contains 429 calories. The 100 grams is about 1 cup of granola.
Granola Bars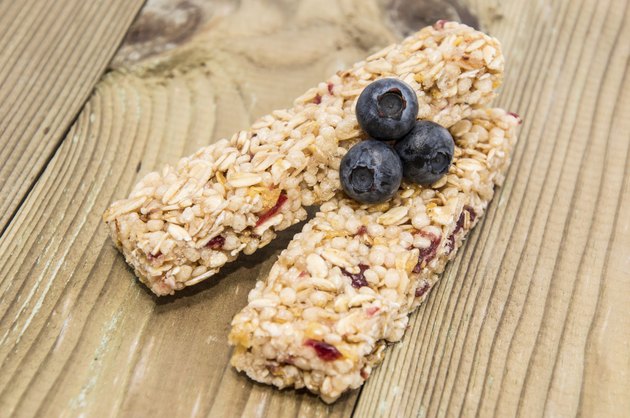 Granola bars can contain more calories per 100 grams than a bowl of granola. For example, a typical soft peanut butter granola bar with milk chocolate coating contains about 510 calories. A typical hard, plain granola bar contains 471 calories. A soft granola bar, uncoated, with chocolate chips contains 418 calories. Lower calorie granola bars are available. For example, Kashi Go-Lean Chewy, Mixed Flavors granola bar contains 390 calories.