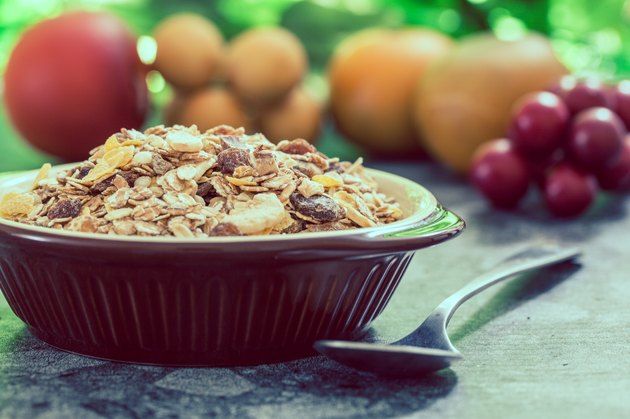 Starbucks whey protein powder provides a pick-me-up any time of the day. It is an ingredient in smoothies or it can be added to steamed milk beverages and other menu items, like oatmeal.
Calories
One scoop of fat-free whey powder is about 8.25 g. It provides 30 calories, 6 g of protein, 1 g of carbohydrate as dietary fiber and 45 mg of sodium.
Uses
Starbucks whey protein powder is used in the Vivanno Smoothies, including chocolate, orange-mango and strawberry flavors.
Customization
Because Starbucks will customize your order, you can request that whey protein powder be added to menu items. Add 30 calories per scoop to the nutritional information provided for your menu item on the Starbucks nutritional chart.