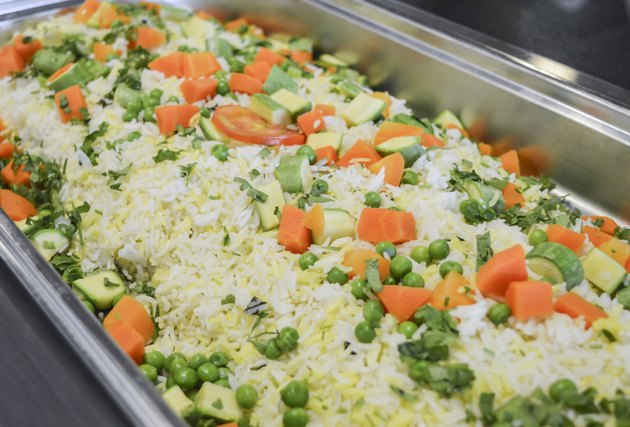 Chinese food buffets offer large portions for a low price. Unfortunately, eating at one of these buffets makes it easy to consume thousands of calories in one sitting, which could have long-term consequences if done on a regular basis.
Calorie Content
Meat-based Chinese buffet dishes contain anywhere from 600 to 1,500 calories in just one serving. Three servings of a 1,000-calorie dish adds up to 3,000 calories. When you add soups, egg rolls, seafood dishes and desserts, the calorie count can easily reach more than twice the recommended daily caloric intake for an adult. Adult women with a moderate level of activity need 2,000 to 2,200 calories per day, while a moderately-active male needs 2,600 to 2,800 calories per day.
Calorie Reduction
Chinese buffets do offer lower-calorie alternatives to breaded foods and foods stir-fried with oil. If the buffet offers fresh fruit and salad, load up on these low-calorie dishes, choosing broiled, poached or roasted dishes instead of breaded or deep-fried foods.
Significance
Eating one high-calorie meal is not likely to derail your diet, but eating many high-calorie meals without getting enough exercise is a recipe for weight gain and complications such as diabetes, heart disease and high blood pressure.